Slung over the shoulder of women from all walks of life, whether she be a stay-at-home wife juggling motherhood while running errands in her luxury crossover or a boardroom warrior walking into her next million-dollar pitch meeting, the Louis Vuitton Neverfull bag is an indispensable everyday luxury carryall that suits almost any and all settings it can find itself in.
The bag style isn't novel by any means upon its introduction back in 2007, but proved to be a breath of much-needed fresh air in Louis Vuitton's ranks, which at the time were populated by comparatively more elaborate seasonal styles with statement hardware fixtures apropos for the period. Clean, streamlined and highly functional, it was meant to serve as a beach bag for the well-heeled frequent flyer.
Rumour has it that the Neverfull was also developed to fend off growing interest in Goyard's St Louis tote, which originated the popular tote bag shape back in the 1930s. Of course, this was never truly confirmed by either label. Regardless of its raison d'etre, the Neverfull bag became an immediate sales hit for Louis Vuitton and has since been included as part of its permanent range of bag designs.
On average, each Neverfull can take upwards of 45 hours to create by hand, and usually comes in three sizes ranging from the smallest PM to the largest GM. A new BB size has recently joined the family but serves as more of a novelty than functional fashion accessory.
Through popularity comes ubiquity, and the LV Neverfull tote bag has become an all-too-commonplace sight in most major cities. In fact, the bag is typically considered to be the default 'first bag' of choice for those looking to venture into the world of Louis Vuitton.
Should you wish to consider fewer commonplace alternatives for your first LV bag purchase however, we have rounded up a few selections of similarly priced designs from the French luxury maison to add to your list of considerations.
1. Louis Vuitton Speedy Bandoulier 30 bag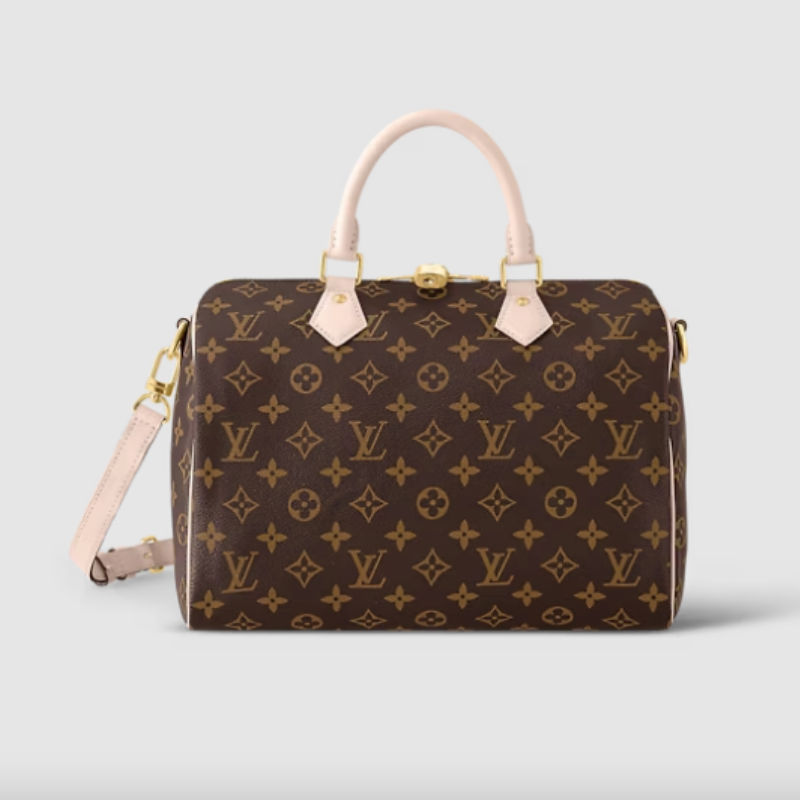 Naturally, one of the best alternatives to look for if you're considering buying a Neverfull as your first bag is the Speedy range. In many ways, the Speedy is as ubiquitous as the Neverfull, if not even more so when you consider how it has been around since the 1930s.
From within the Speedy range, the Bandoulier 30 strikes an exceptional value for money proposition, offering multiple ways of shuttling the contents of your day, courtesy of an adjustable crossbody strap alongside its top-handles. As is the case with the Neverfull, you can pick between Louis Vuitton's Monogrammed coated canvas, the Damier Ebene coated canvas, or the Damier Azure coated canvas.
2. Louis Vuitton Alma MM bag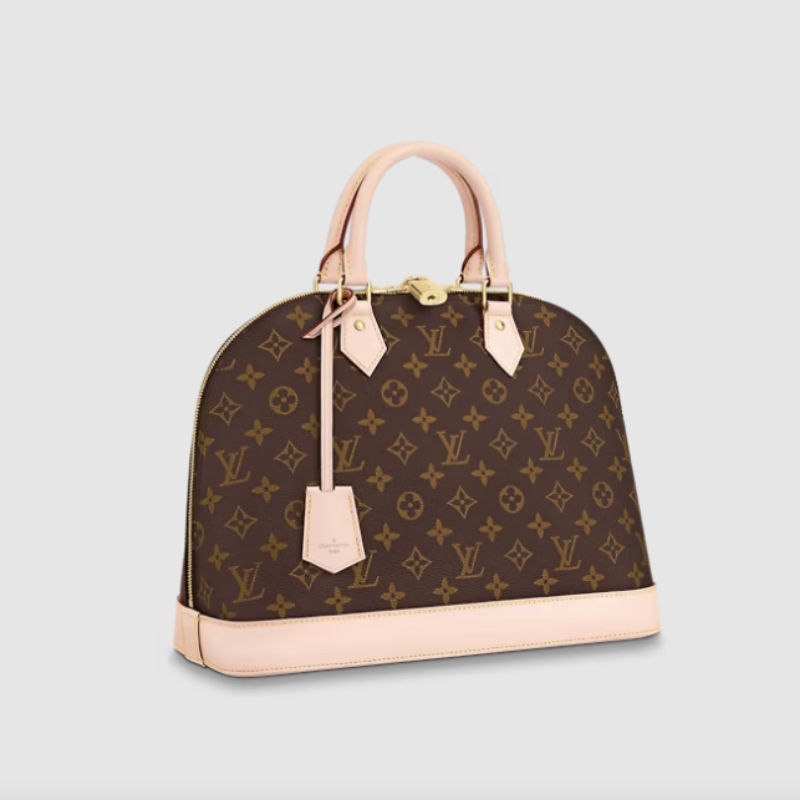 Another classic that has been around for decades in the maison's family of bags is the Louis Vuitton Alma. Its origins are especially interesting, as it was claimed that none commissioned the bag's design other than Coco Chanel herself for her personal use.
For a comparable capacity with the Neverfull, we recommend going for the MM sized Alma which measures 36cm in length. A zippered closure opens up to reveal a generous main compartment with gusetted sides, making it a great choice for a carryall with the added benefit of security. However, those looking to wear it crossbody may be better served with the PM size instead.
3. Louis Vuitton Toiletry Pouch on Chain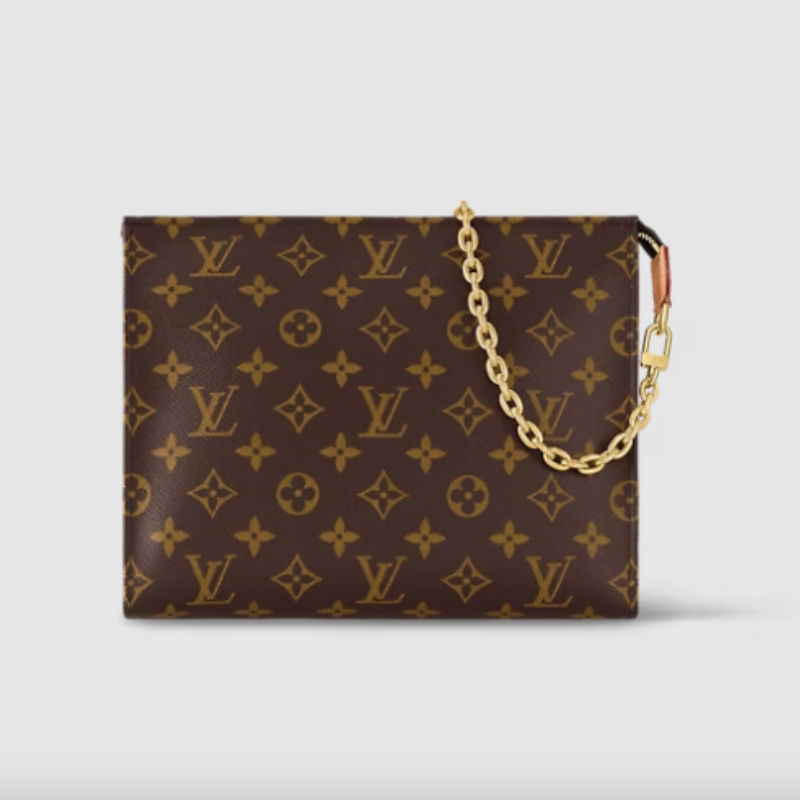 For years now, the Louis Vuitton Toiletry Pouch has been an underdog in the luxury brand's selection of bags and accessories, having previously been offered strictly as part of their travel essentials as opposed to an actual bag. But ever since Princess Diana was famously photographed using it on a yacht holiday in the 1990s, luxury consumers have made it an indispensable part of their style arsenal.
In fact, one handy trick was to convert the Toiletry Pouch into a makeshift 'handbag' by means of attaching a chain to it using DIY kits sold online. Well, it appears that Louis Vuitton has caught on to the trend, and now offers the Toiletry Pouch on Chain that comes with built-in hoops for a detachable chain strap. While it won't fit a laptop by any means, its size is considerable enough to fit most daily essentials, at 25cm in length.
4. Louis Vuitton NeoNoé bag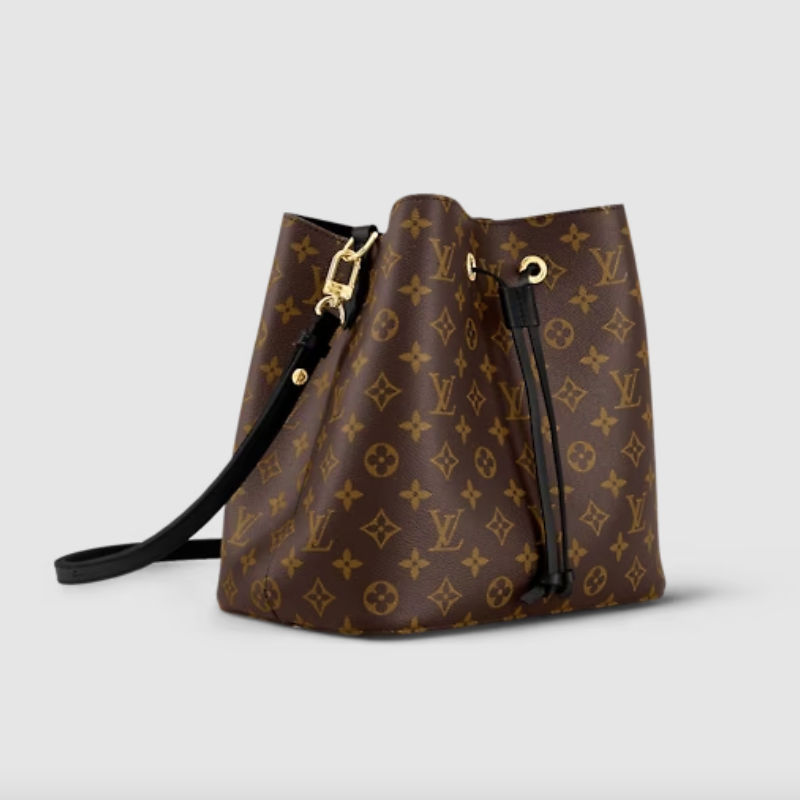 As is the case with many of Louis Vuitton's heritage bag styles, the Noé has an interesting story to tell. Fashion lore claims that the bag was first designed in 1932 by Gaston-Louis Vuitton, grandson to Louis Vuitton, for the singular purpose of carrying champagne bottles without fear of damage. Today, the bucket bag has been updated to serve more contemporary requirements, but still retains much of its original shape.
A drawstring opening and adjustable shoulder strap makes the Louis Vuitton NeoNoé bag highly adaptable to a fast-paced lifestyle, and its bisected interior that features a zippered compartment in the middle offer added security for valuables.
5. Louis Vuitton Locky BB bag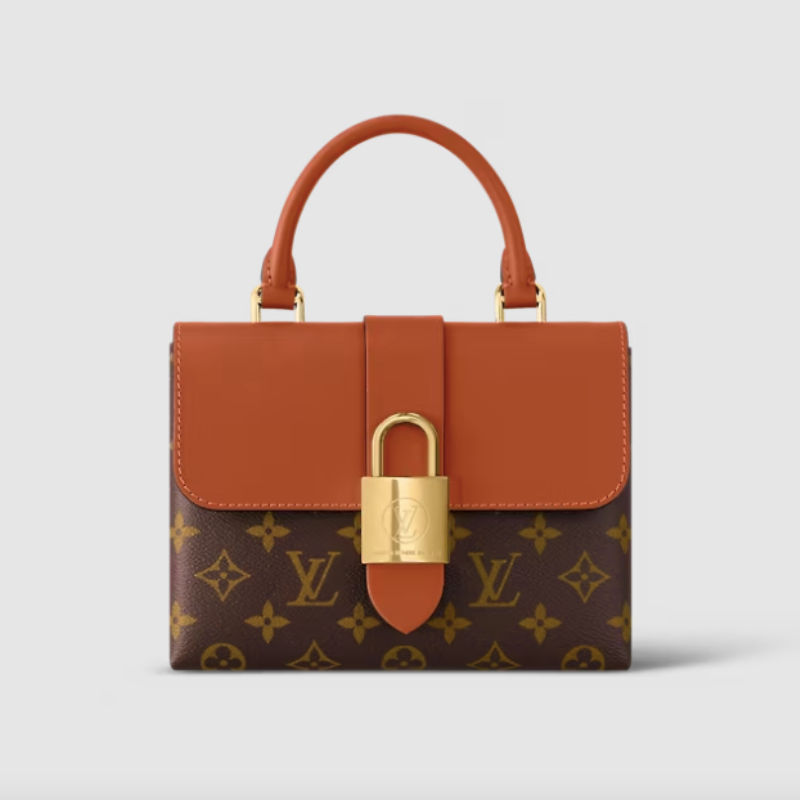 If you're not too concerned about needing to carry your entire life with you when you go out, then we suggest taking a look at some daintier offerings from Louis Vuitton. Contrary to popular belief, some of their top-handle designs can be had for just a little more money compared to the Neverfull, such as the Louis Vuitton Locky BB Bag.
An elegant top-handle bag that features a large metal lock motif in the centre of its clasp (hence the name), the Locky BB is perhaps one of the only few handbags from the brand to be crafted out of both cowhide leather and Monogram canvas sold at this price point, making it a great option for those who want an extra touch of finery. A crossbody strap is provided for additional versaility.
6. Louis Vuitton Croisette bag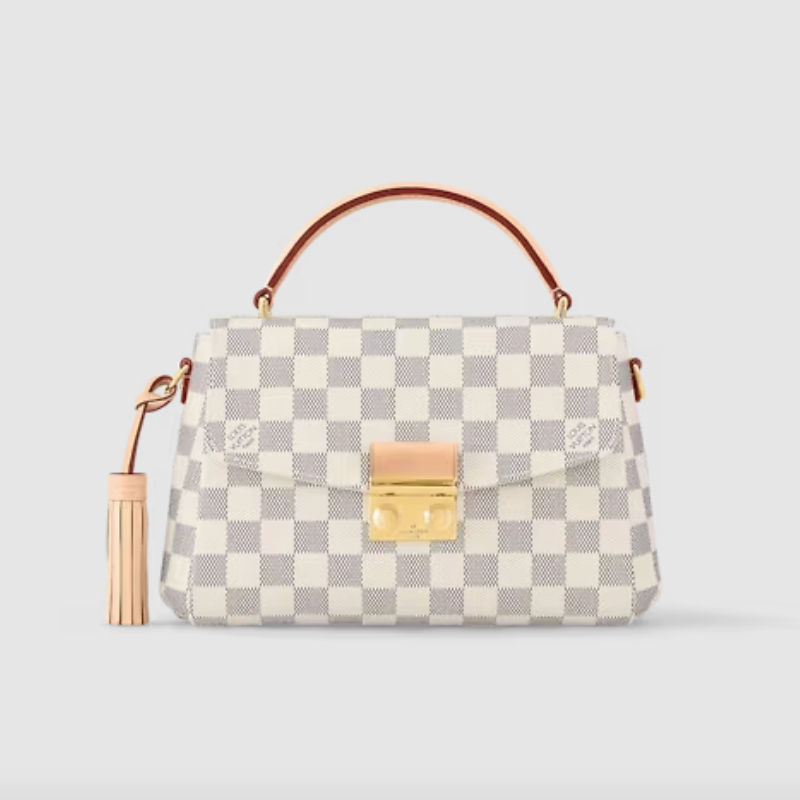 But if your budget maxes out at RM10,000, top-handle lovers may turn their eyes to the Louis Vuitton Croisette instead. Larger than the Locky BB bag at 25cm, this is a more practical option for those who appreciate the more ladylike proportions of a traditional top-handle style. Featuring Louis Vuitton's signature S-Lock closure, the bag can be ordered in only the two Damier styles of coated canvas.
Again, you won't be fitting the kitchen sink into this bag, but it will definitely see you through your day without much complaint if you are intending to carry only your essentials with you. What's more, the use of coated canvas throughout the bag means that it will be more resistant to wear and tear in the long run as well.
7. Louis Vuitton Odéon PM satchel bag (RM10,000)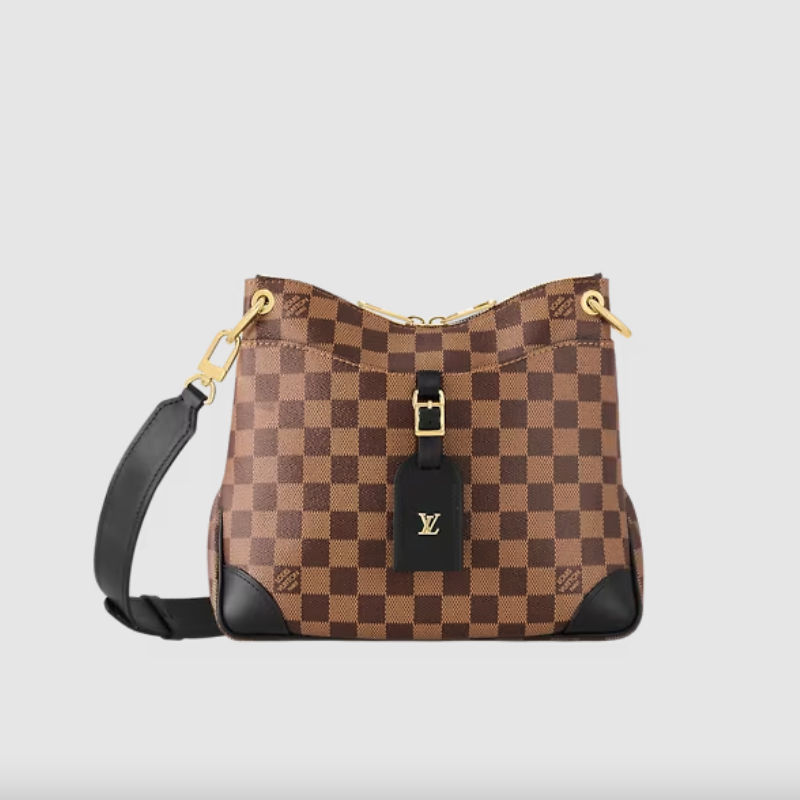 Enjoy a more casual, bohemean sense of style to your day-to-day wardrobe? Then the Louis Vuitton Odeon PM bag will fit the bill just as nicely as the Neverfull can. Designed in the style of a satchel bag, this crossbody wonder can be ordered in your choice of Classic Monogram coated canvas paired with untreated vachetta leather trim, or Damier Ebene coated canvas with black cowhide leather.
As far as practicality goes, this bag scores high marks all around for its considerable depth, which means that save for a laptop, you can probably get away with storing all your other bits and bobs in it. An external slip pocket with a magnetised closure further adds to its already stellar set of features, granting you easy access to immediate necessities such as your phone or cardcase.
8. Louis Vuitton Boétie MM bag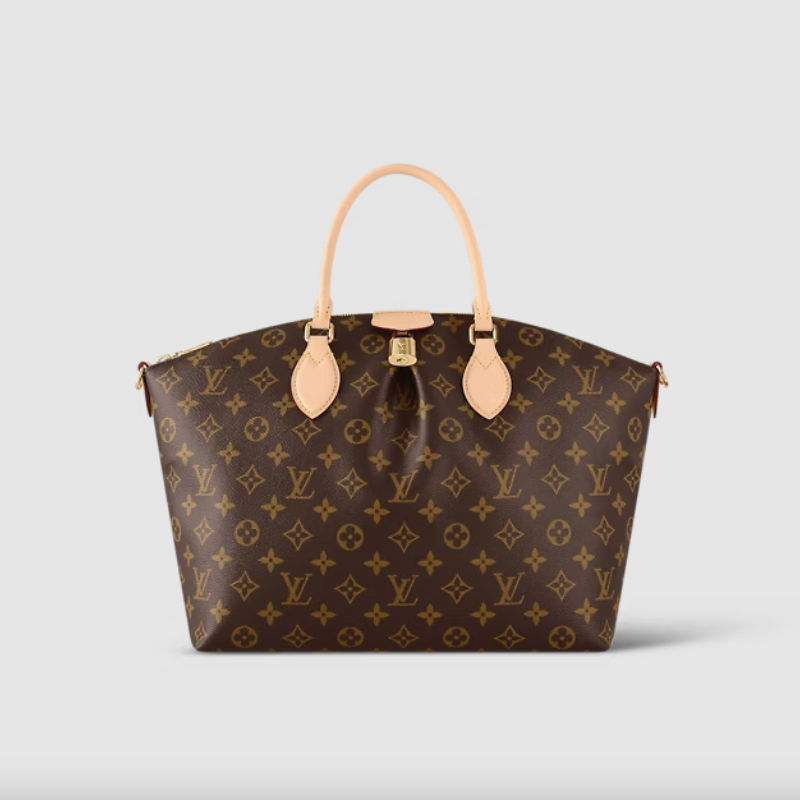 Chances are if you're looking to buy the Neverfull, you're in the market to buy a tote bag. Within the RM9,000 to RM10,000 range, Louis Vuitton offers a few other options to choose from. Among these include the Boétie MM tote bag, which features one key detail that some Neverfull owners have missed: a zippered opening.
At 31.5cm in length, you probably can get away with fitting a tablet with a keyboard case in this bag, alongside other workplace essentials such as a water bottle, day planner and a mini umbrella. The addition of a crossbody strap naturally means you won't have to worry about sore hands when you're standing in line at the cashier, or if you're taking the subway.
9. Louis Vuitton Odéon Tote PM bag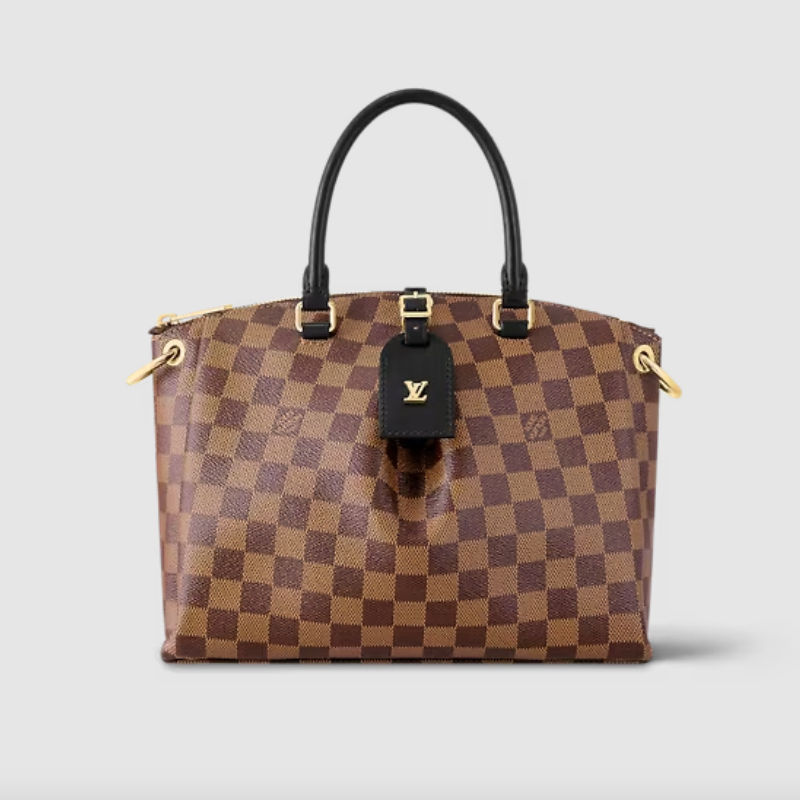 Another tote option comes from the Odéon range, which appears to be one of the brand's more practical line of bag designs. Instead of the satchel mentioned previously, this one has been styled as a cavernous tote bag with top handles. Somewhat smaller than the Boétie MM at 27.5cm, you can still be assured that this tote bag will easily accomodate the contents of most women alike, whether at home, at work, or at play.
Strictly offered in the Damier Ebene coated canvas style, the bag is trimmed with black cowhide leather handles and comes with a matching black adjustable crossbody strap and luggage tag, completing the Louis Vuitton house codes. The crossbody strap can be attached via protruding rings from the tote bag's winged sides.
Source : LifeStyleAsia