Amidst the excitement of new fall releases and runway spectacles, Louis Vuitton, the iconic French luxury fashion house, has unveiled yet another fine collection that demands attention.
The spotlight is now on Louis Vuitton's Fall 2024 menswear collection, their latest offering that focuses on everyday adaptability. Keeping up with the seasonal shift towards winter, the high fashion brand has crafted a collection that seamlessly blends fashion with functionality.
In an age where the boundaries between work and leisure are blurring continuously, modern life calls for a versatile and more transitional wardrobe. Louis Vuitton, renowned for its heritage of luxury craftsmanship, embraces this challenge wholeheartedly.
The new fall collection intertwines elements of professional and casual wear, introducing an exquisite, transitional wardrobe tailored for modern men. So, in case you're interested in checking it out, here's all we know about the latest Louis Vuitton Fall 2024 collection.
Louis Vuitton Men's Fall 2024 Collection unveiled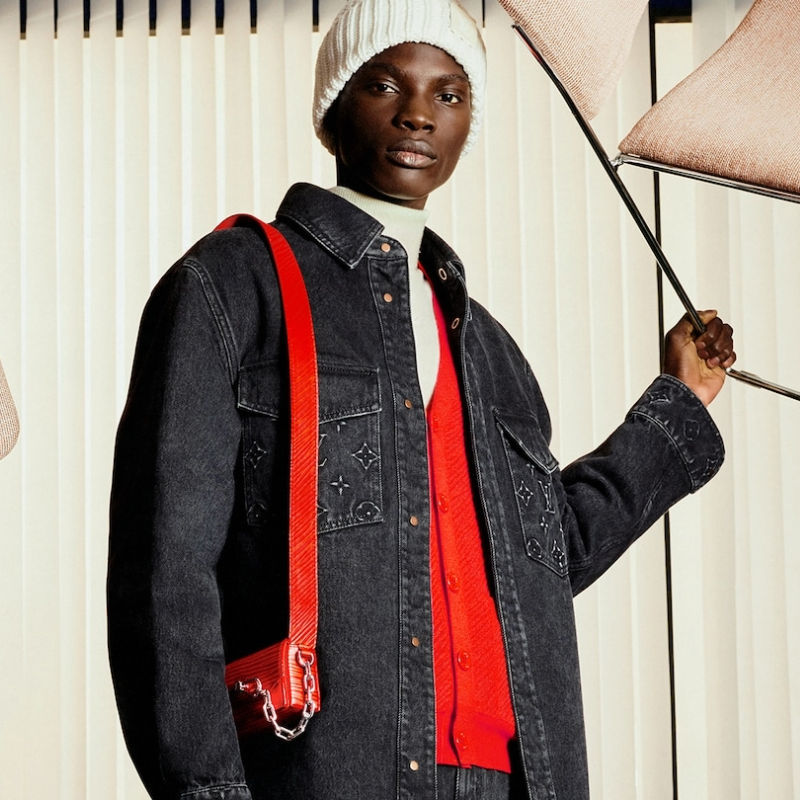 Designed by Louis Vuitton's Studio Prêt-à-Porter Homme, this collection pays poetic homage to transitional moments in life, offering a hybridised interpretation of casual and professional attire.
The collection's focus is on the evolution of adaptable dress codes. To that effect, Louis Vuitton reimagines contemporary work-to-play uniforms, broadening the spectrum of everyday dressing.
What can you expect from the collection?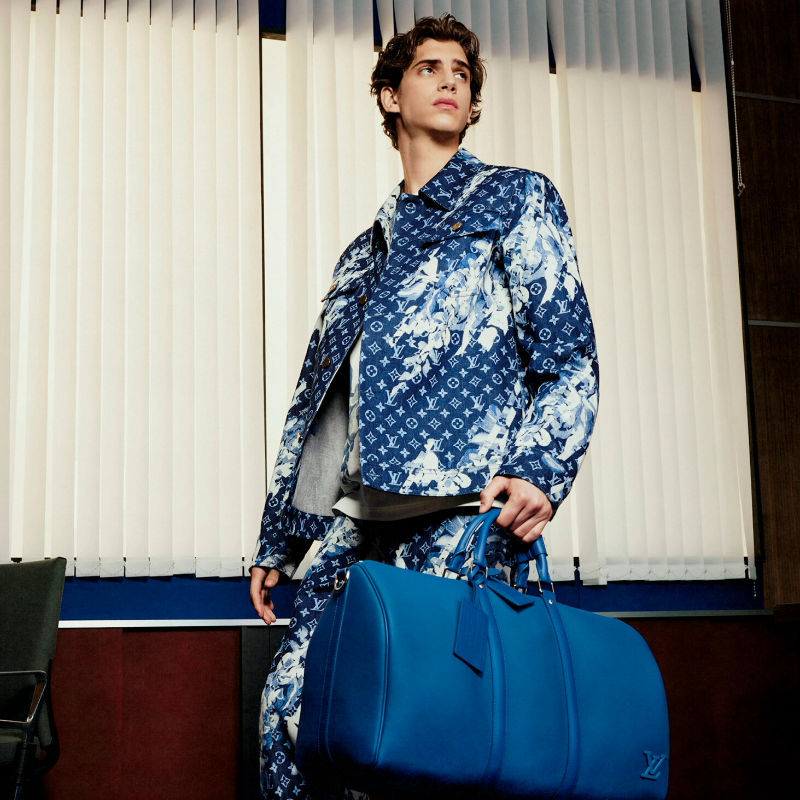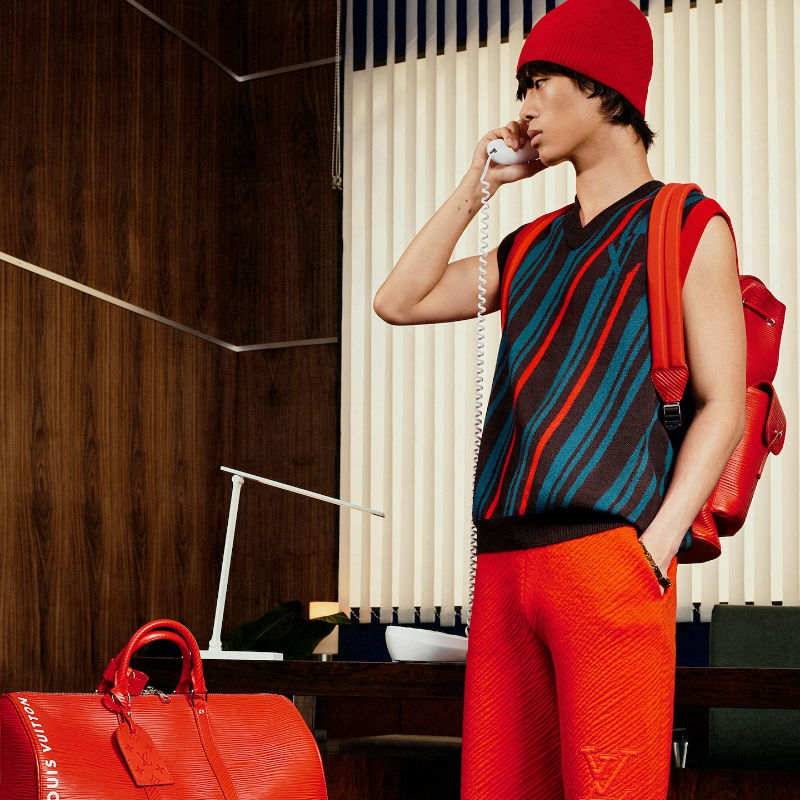 In its pursuit of celebrating transitions, this collection explores the art of mixing styles, whether through fabric manipulation or layering techniques. It boldly showcases suits done in vibrant hues, featuring textured fabrics flanked with LV detailing. These suits can be paired harmoniously with understated elements such as crewneck sweaters and chunky tennis shoes. Standout outerwear includes embossed puffer coats, minimalist long coats and jackets that effortlessly complement diagonally striped shorts and tailored trousers, all part of the new collection.
Contrary to LV's core aesthetic, this collection is not logo-heavy. Instead, it offers a diverse range of garments, some prominently display the signature LV motif, while others exude quiet luxury in muted shades of beige, sans the big logo.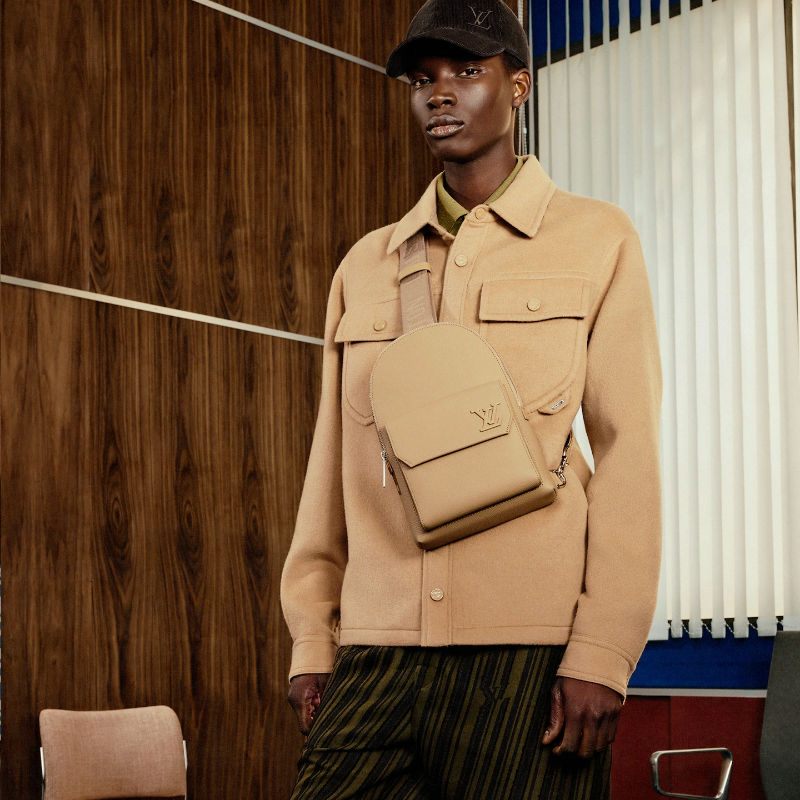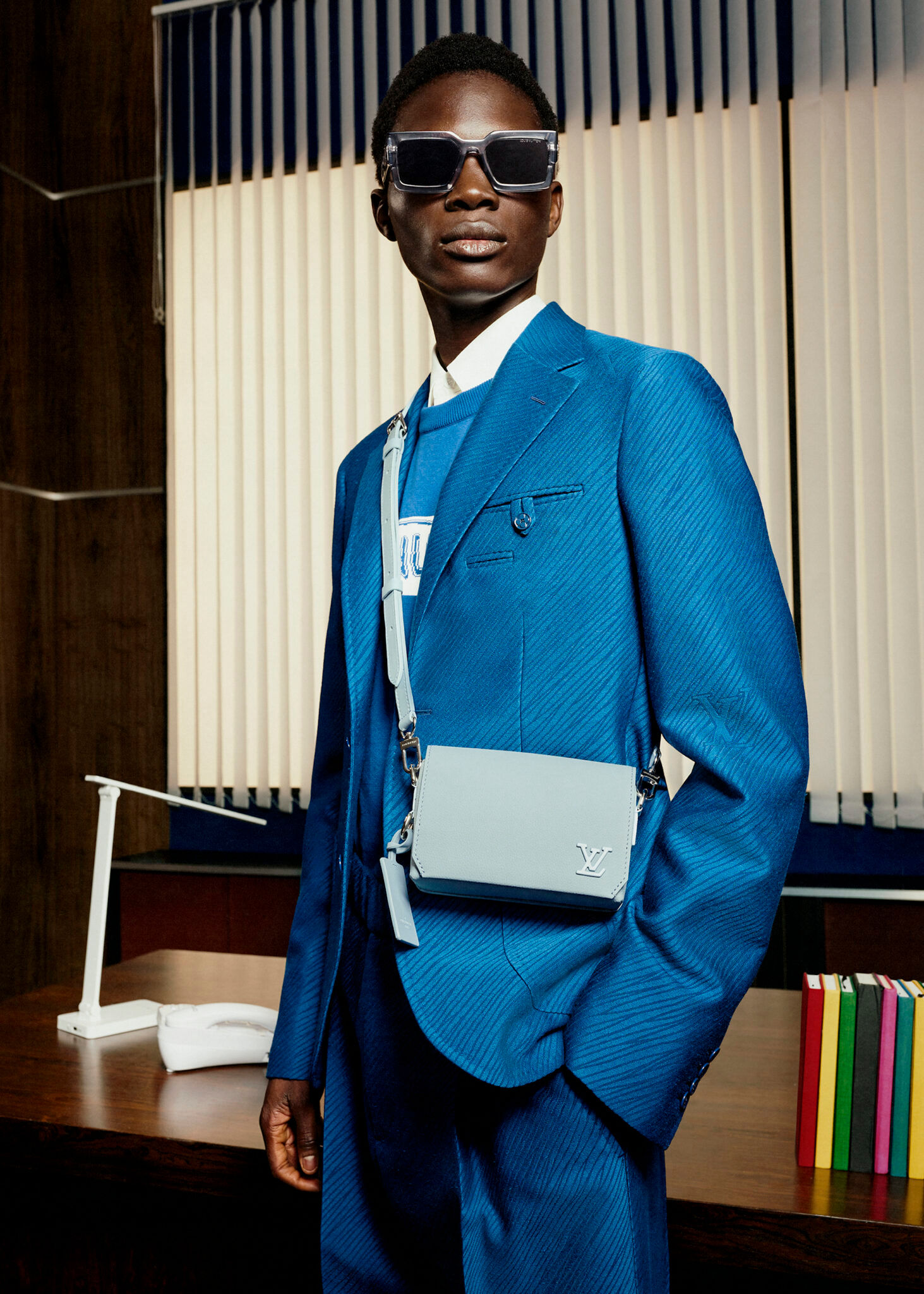 Other casual offerings include workwear-inspired ensembles crafted from deep grey/black denim and classic blue denim that will make you go from work to play in a heartbeat. Additionally, charming grandad vests and vintage-inspired Cuban collar shirts add unique character to the collection.
What else does the collection have to offer?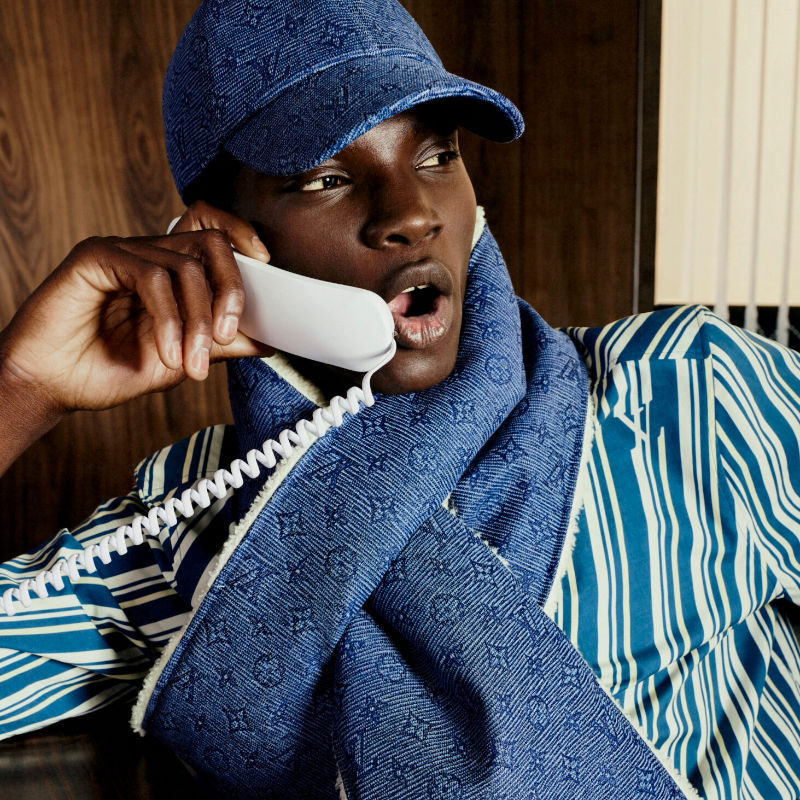 The collection's allure extends beyond clothing to include accessories and Louis Vuitton shoes. Notable pieces include the LV Discovery derby, a fusion of derby shoe elegance and sneaker comfort. Accessories like scarves, caps and updated signature bags in striking colours like red and cobalt blue will effortlessly elevate any ensemble.
Where can you find the latest LV Fall Menswear Collection?
Louis Vuitton's Men's Fall 2024 collection is now available both in-store and online.
Source : AUGUSTMAN