BLACKPINK members never go out of style, always leaving fans gushing over their luxury pieces and designer couture. While the K-pop sweethearts constantly experiment with their clothing and hairstyle palettes, it's their handbag collection that piques the curiosity of fashion experts. BLACKPINK's Jennie is dubbed as 'Human Chanel' for all the good reasons, especially with her uber-chic collection of bags from the French luxury fashion house.
Whether it's channelling her inner diva at runway shows or mastering the model-off-duty look, Jennie always has her trusted Chanel bags to the rescue. The Pink Venom songstress has popularised a range of Chanel bags by accessorising them in her own way, championing her brand ambassadorship role. Whether it's the Chanel 22 Handbag boasting simplicity and comfort or the timeless and iconic Boy Chanel Handbag, Jennie's bag collection is what luxury dreams are made of!
Looking to expand your handbag collection, Jennie style? Let's take you through the best Chanel bags owned by the BLACKPINK member.
Best Chanel bags in Jennie of BLACKPINK's personal collection
1. Chanel 22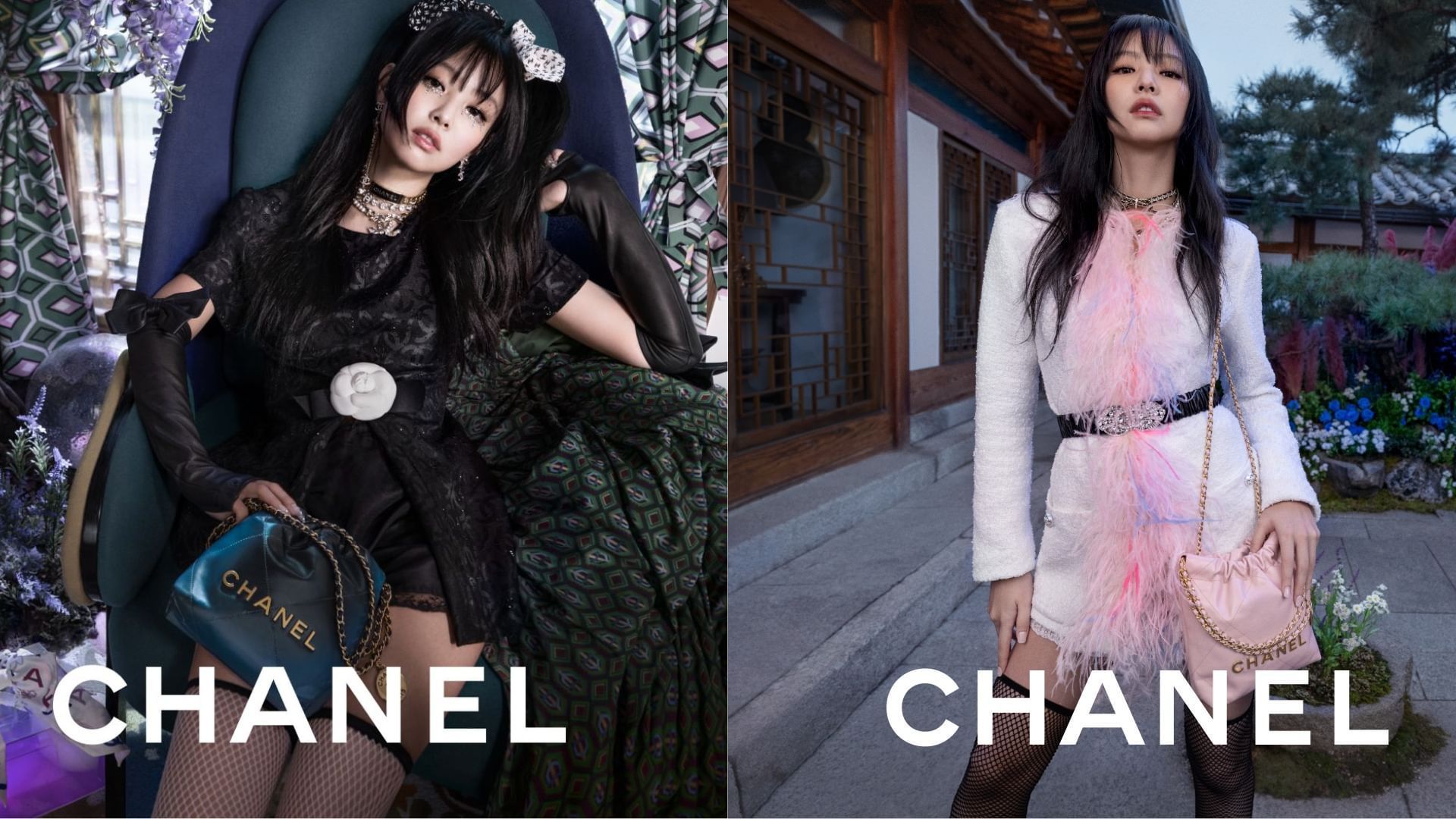 With its quilted leather finish, metal detailing and gorgeous colours, the Chanel 22 is a true object of desire. The bag is extremely supple and light, flaunting the 'CHANEL' emblematic signature in gold or lacquered metal. It's one of the most multifunctional offerings by Chanel, working its way from day to night and elevating your outfit like no other. Apart from classic pastels and black, the Chanel 22 is also available in interesting prints (including a denim variant), which is perfect to add that pop of colour in summer.
2. Chanel Tweed Bag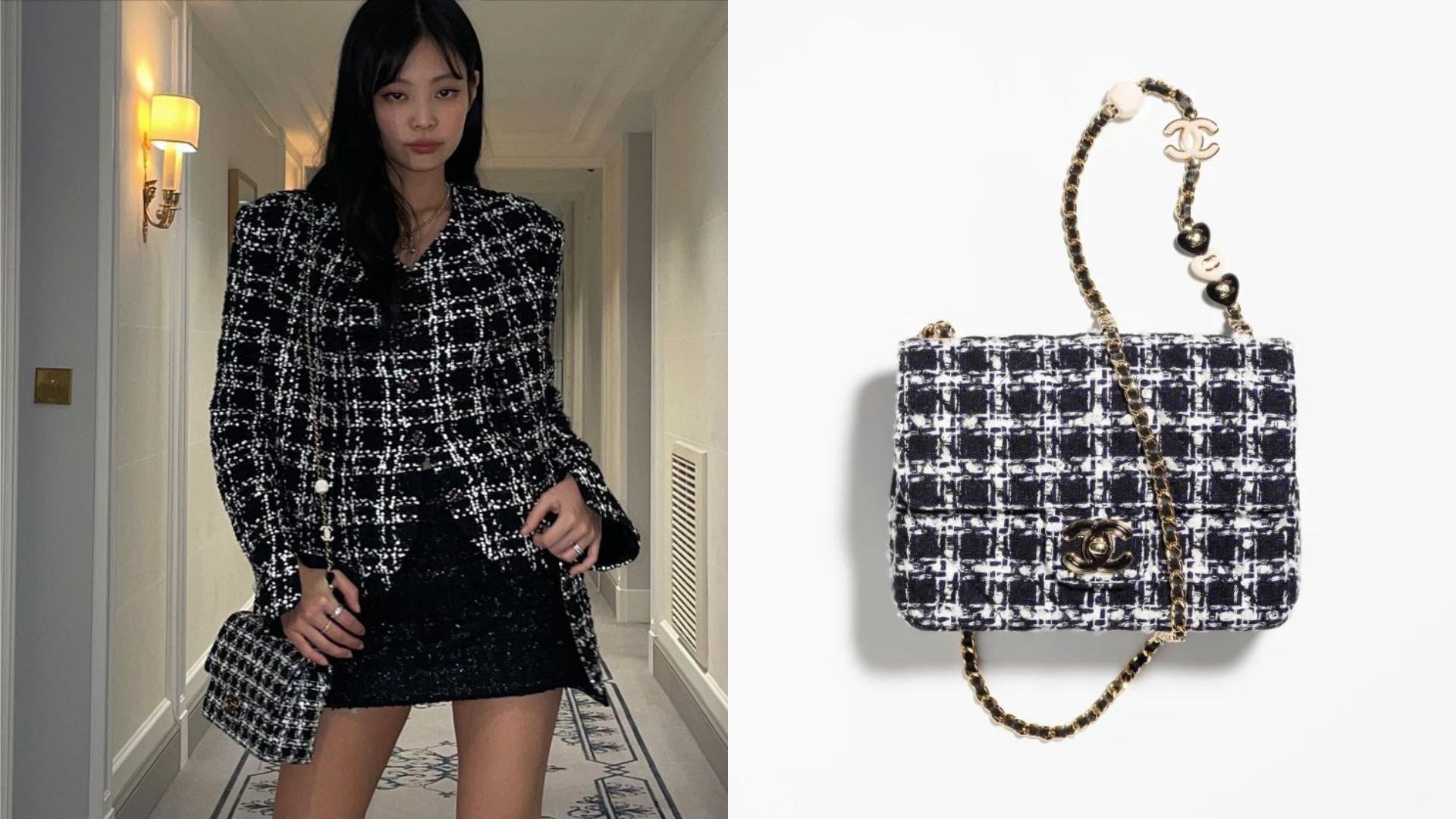 Jennie sported the classic tweed mini-flap bag on a quick trip to Paris, looking like a million bucks in the city of fashionistas. Boasting a stunning colour combination of black, white and navy blue, the Tweed bag has a gold-tone metal which provides the perfect contrast. The BLACKPINK star paired it up with a matching tweed jacket, skirt and vest. If you're looking to diversify your handbag collection (away from the classic old colourways), this bag is for you.
3. Chanel Small Round Bag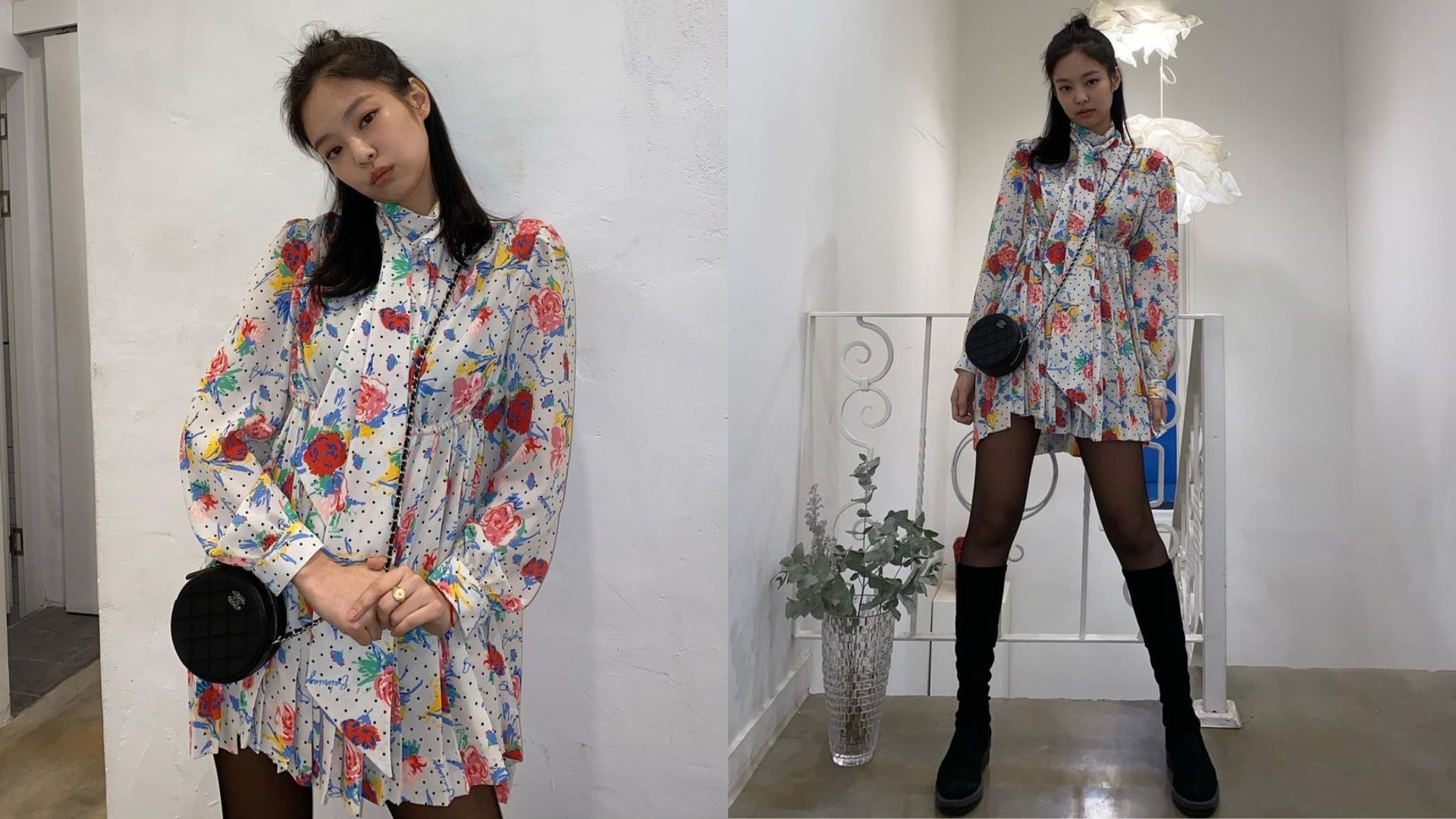 From running errands to stepping out for a casual tete-a-tete with your pals, the Chanel Small Round Bag is all that you need. Jennie owns a classic black variant of this bag, which comes with a gold-toned chain. Don't be fooled by its compact size, as this bag is quite spacious to fit all your essentials and more.
Jennie paired the bag with a printed floral dress with tie detailing, further adding knee-high black boots to elevate her look.
4. Chanel 19 Bag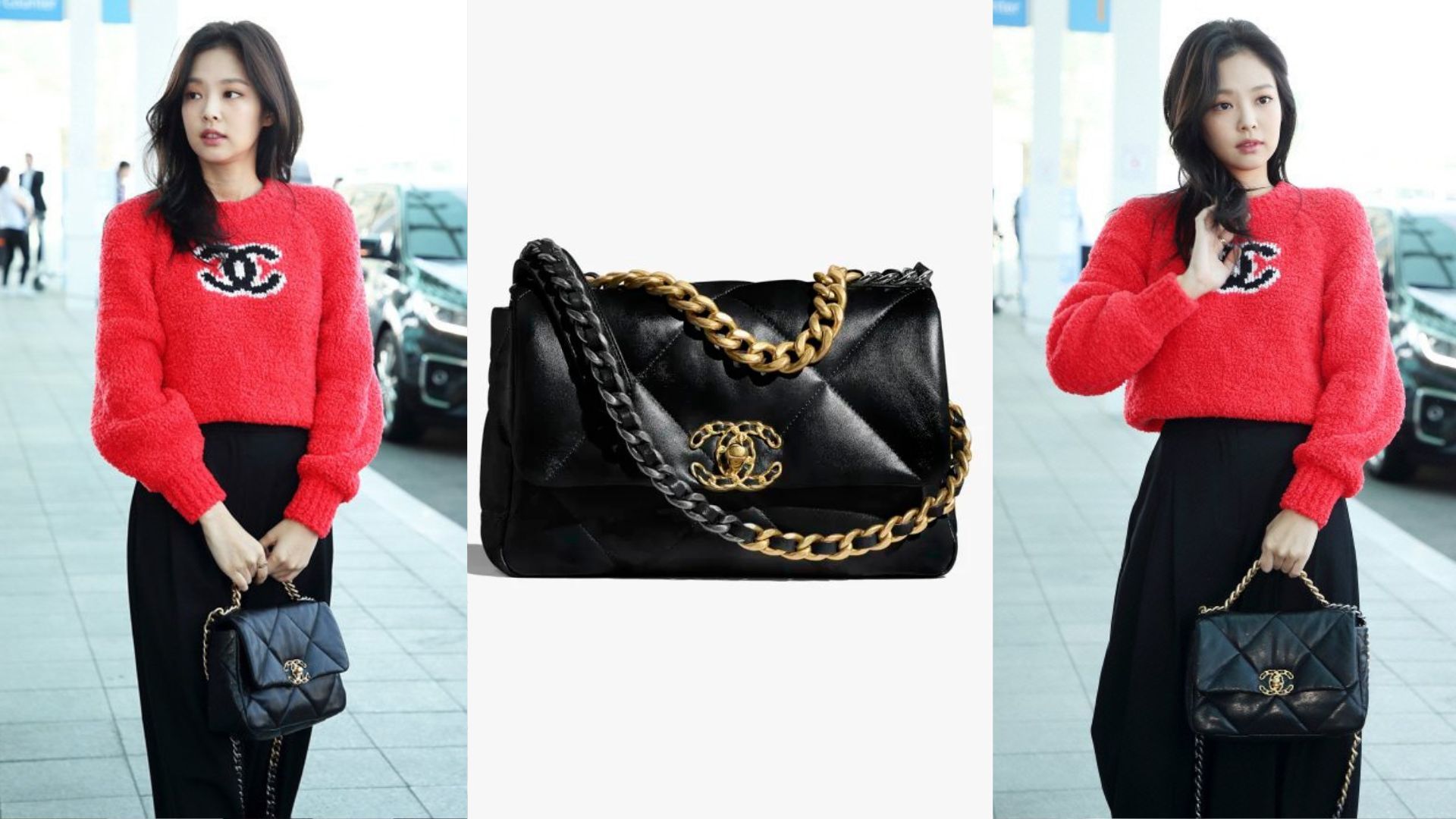 Launched in 2019, this Chanel offering is the ultimate travel essential and perfect to ace those airport looks like Jennie. The singer flaunted the timeless piece during one of her airport outings, pairing it up with an uber-cool channel sweater and black lowers. You can also dress it up for any late-night dinner or party. The gold and silver-tone metal finish on the chain adds an extra oomph to this sleek design.
5. Chanel Black Backpack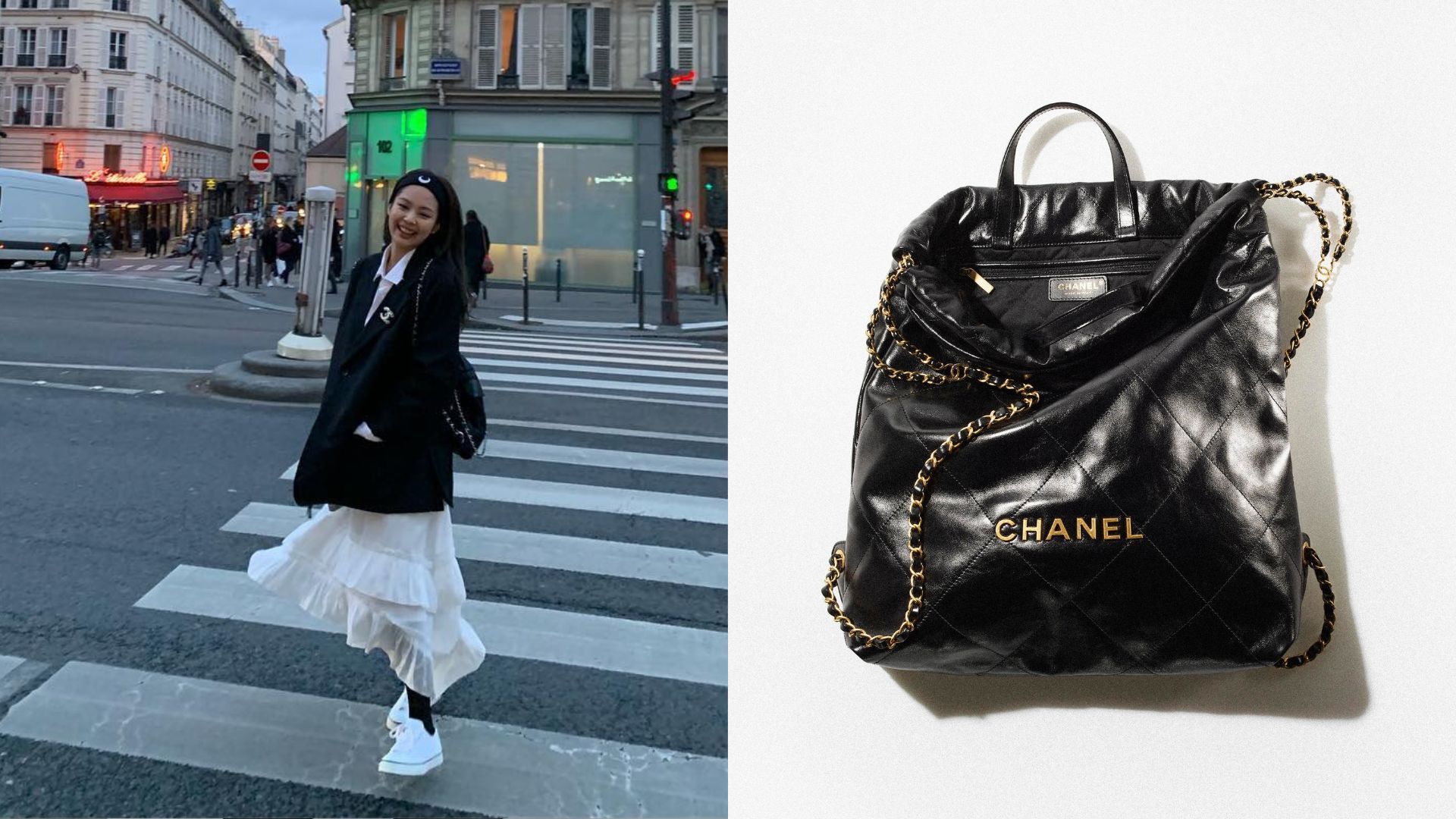 Constantly trotting the globe due to her packed schedule, BLACKPINK's Jennie trusts Chanel's backpack to keep her travel essentials on the go. The artist flaunted the bag on one of her trips, pairing it with a maxi dress and a Chanel coat.
Whether you're a working professional, a college fresher or a travel enthusiast, this bag will satisfy all your utility needs. Of course, with an added style that can never go wrong! The latest Chanel 22 Large Backpack which comes with a shiny calfskin and quilted gold chain detailing is a must-have in your collection.
6. Chanel Classic Handbag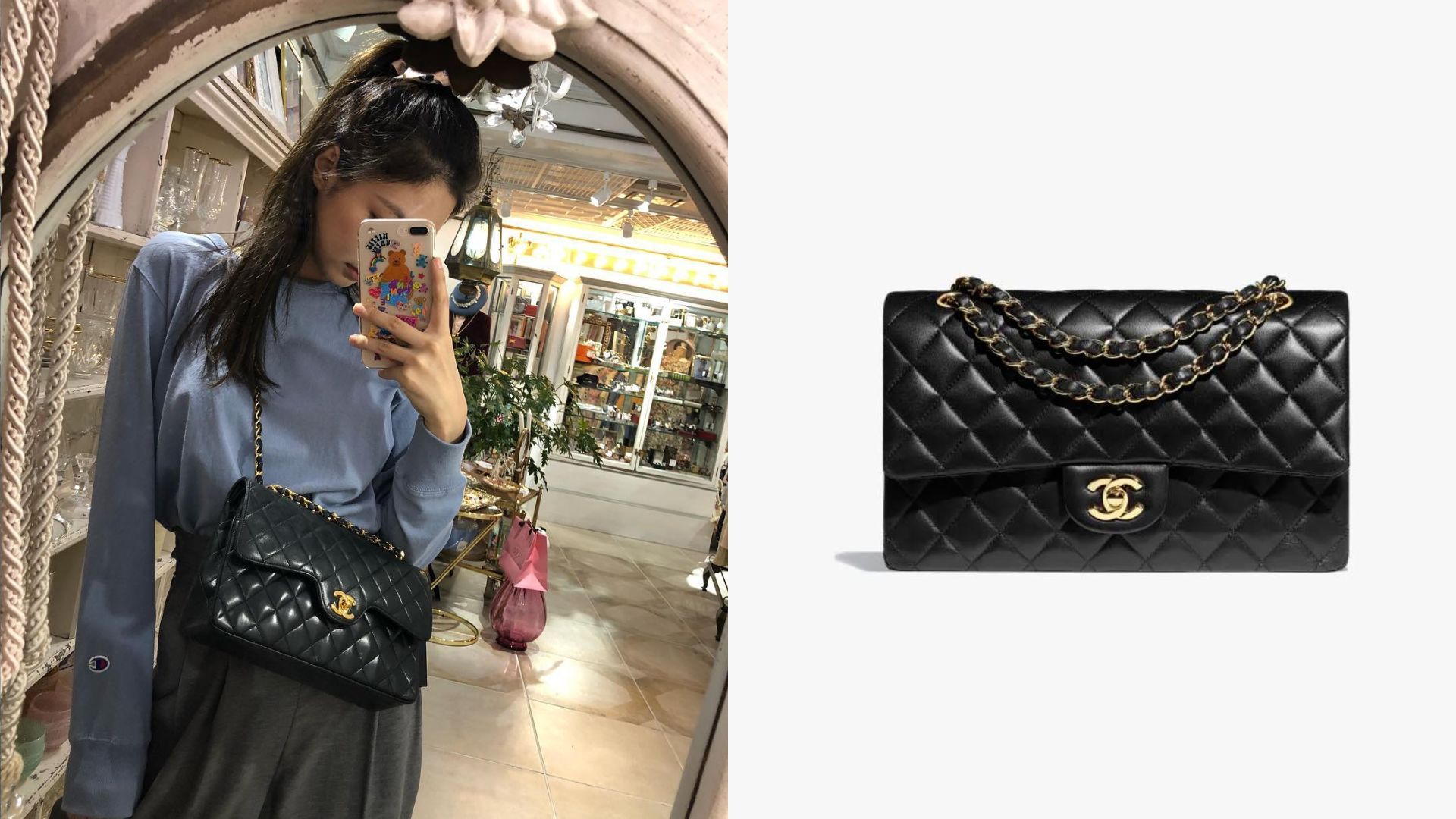 One of the most notable offerings by Chanel to date, this bag is truly a work of art. The classic rectangular quilted leather shape, the all-chain strap and the mademoiselle lock are the most popular identifiable traits of the OG Chanel bag, which Jennie also owns. This creation dominated the fashion charts for a long time and still hasn't lost its spark today. The bag has built a reputation to suit the wearer's style and taste, no matter what the occasion.
7. Chanel Mini Flap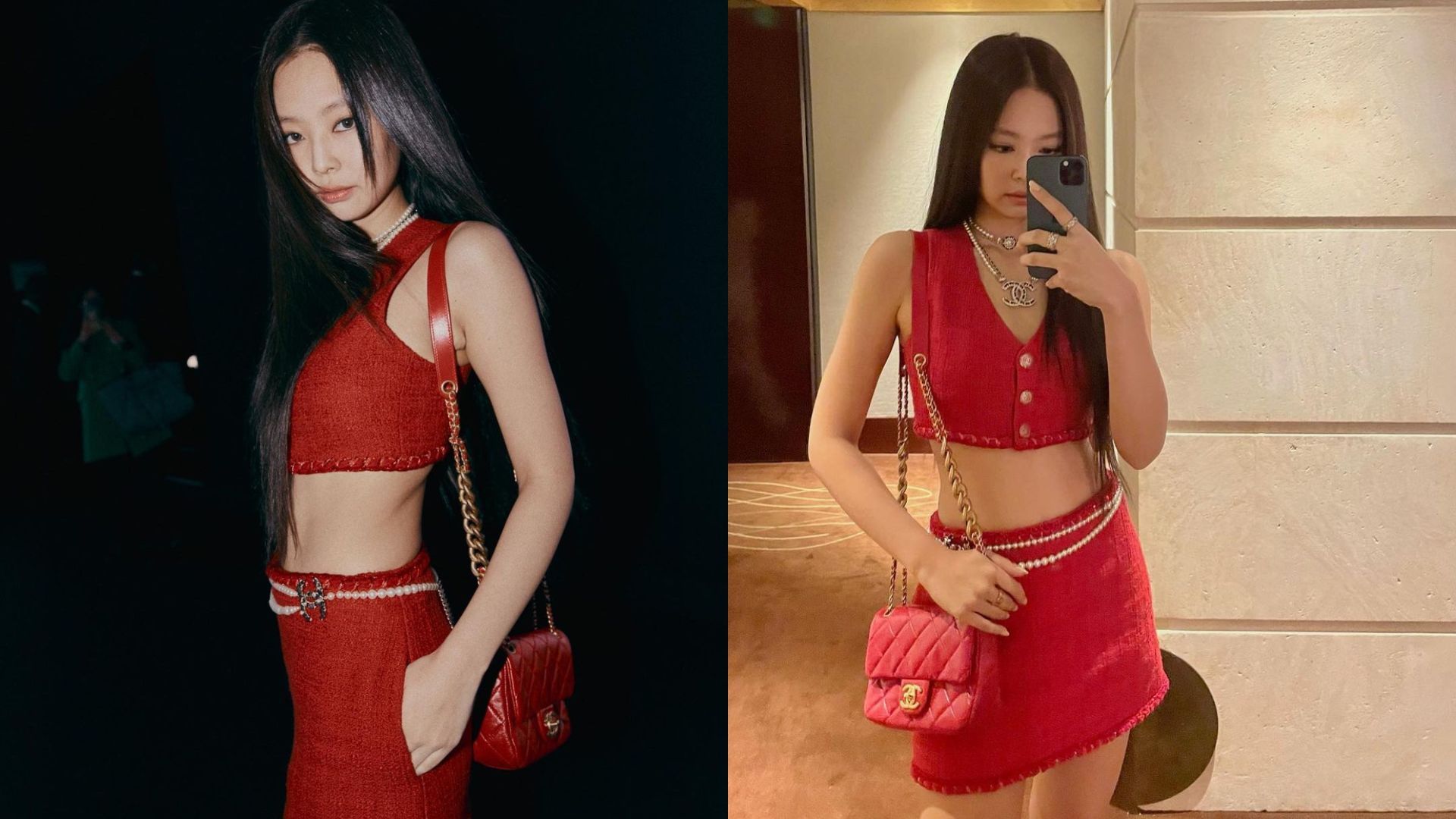 Jennie channelled a blazing red look at the 2022 Paris Fashion Week, flaunting the bright red mini flap shoulder bag by Chanel. The Mini Flap bag is another hot-selling accessory, which also comes in interesting tweeds, sequins, and fabrics. The Pink Venom hitmaker paired it up with a matching red Chanel co-ord set and complementing accessories, taking her fashion A-game to another level.
Which one's your favourite?
Source : LifeStyleAsia