Luxury fashion House, Louis Vuitton, has grown its Blossom collection this year, introducing new designs inspired by the Maison's Monogram Flower.
Blossom was first introduced to consumers in 2012, with the launch of Idylle Blossom – and was expanded in 2016 with Color Blossom.
The new Blossom collection reinterprets the outline of the Maison's Monogram Flower, with the star-shaped openwork design bringing an organic look with bold new volumes and size across surprisingly understated styles.
Much like Idylle Blossom and Color Blossom, these designs have been created for everyday wear, making them a precious must-have for every jewellery box.
Set with diamonds or full pavé, the line is formed of 11 pieces crafted in either pink or white gold, including: delicate and stackable rings and pendants, overlapping hoops, and oversized diamond-studded earrings.
Bold in design but lightweight and minimal, these pieces are highly wearable and can be styled for simple everyday wear or maximum impact for those big events.
Louis Vuitton Blossom
Rings
The Blossom rings are available in two distinct sizes.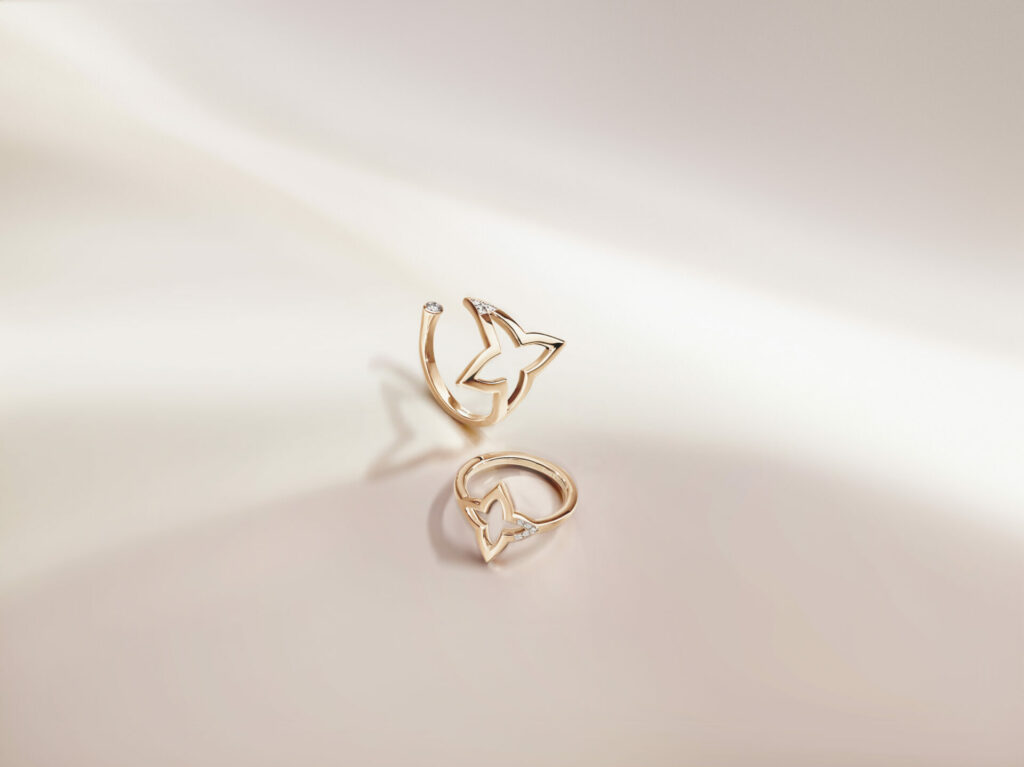 A mini-ring is classic and delicate, accented with diamonds on the petals, while a larger ring offers a bolder effect with an incomplete circle replicating a floral form – with a single diamond paired with a pavé finish.
The white gold version boasts full pavé making it even more previous.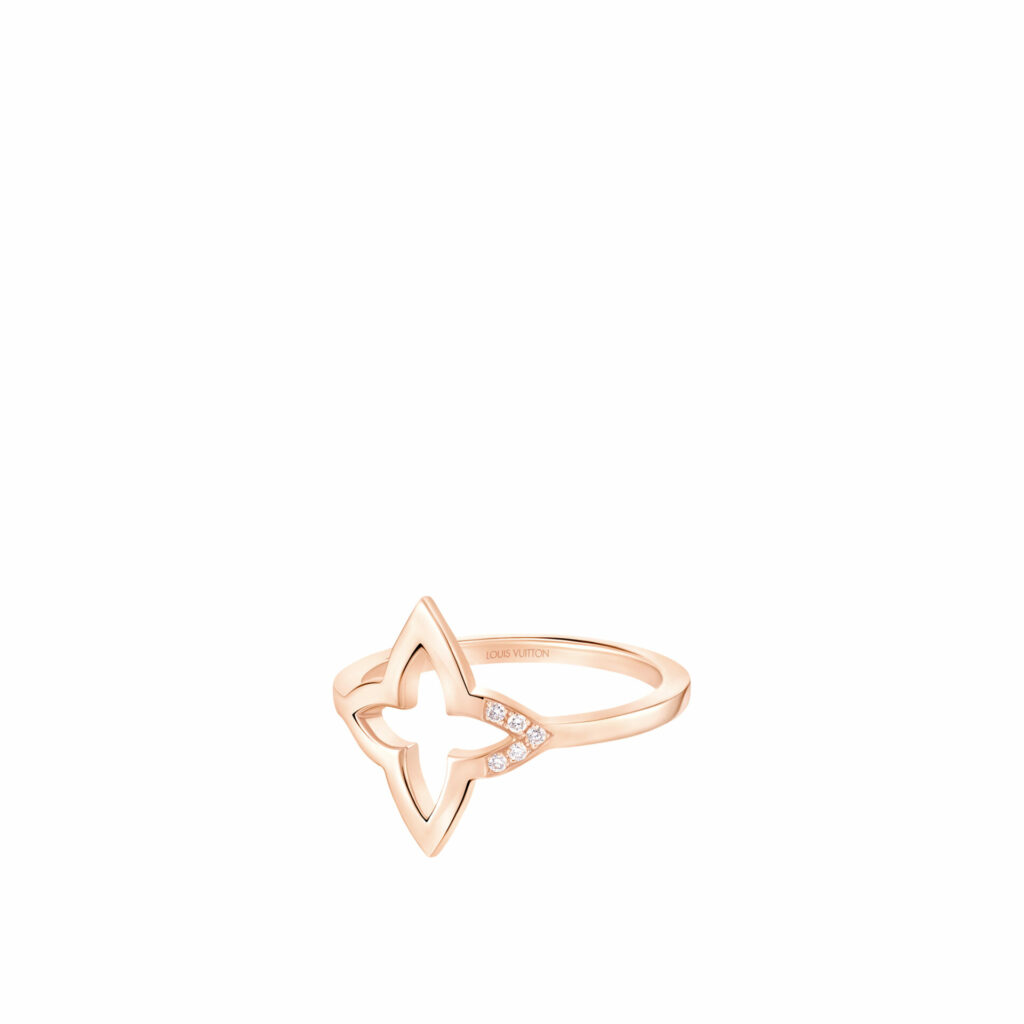 Worn as a single piece or stacked and layered together for extra impact, the rings embody the Louis Vuitton Blossom collection's versatile spirit, inviting different sizes, textures, heights, and volumes to be mixed and matched to express one's personal style and creativity.
Earrings
Oversized XL hoops bring excessive volume to the open-work flower design, accentuated by a subtle line of diamonds.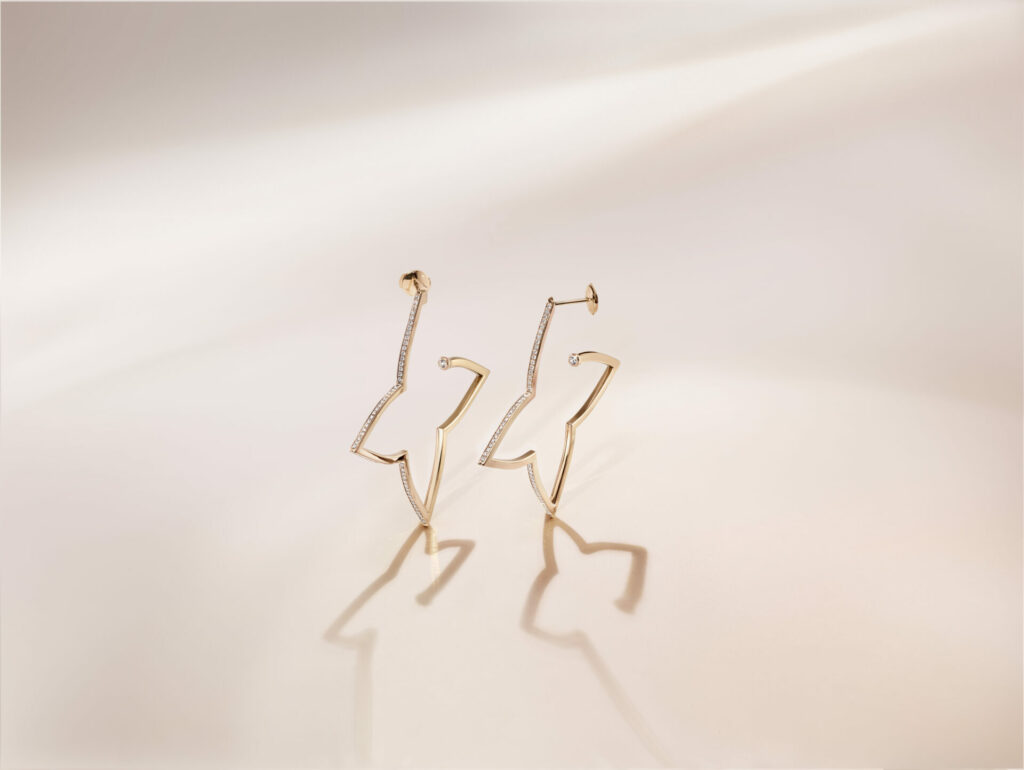 Meanwhile, more understated, mini hoops rest against the earlobe with a diamond stud for an added touch of refinement.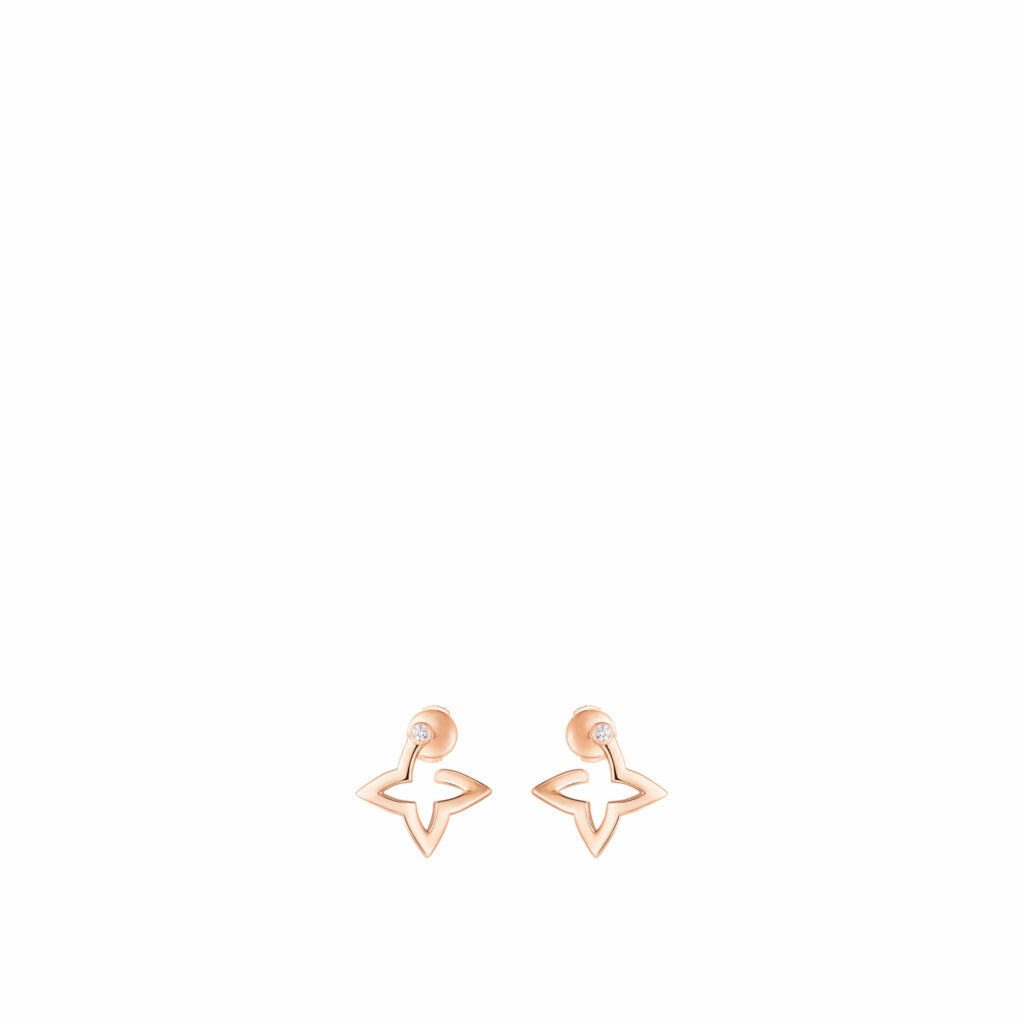 Modern and on-trend, a super-cool earcuff has been masterfully engineered to sit comfortable wherever the wearer wishes to place it – atop the ear, or hugging the side.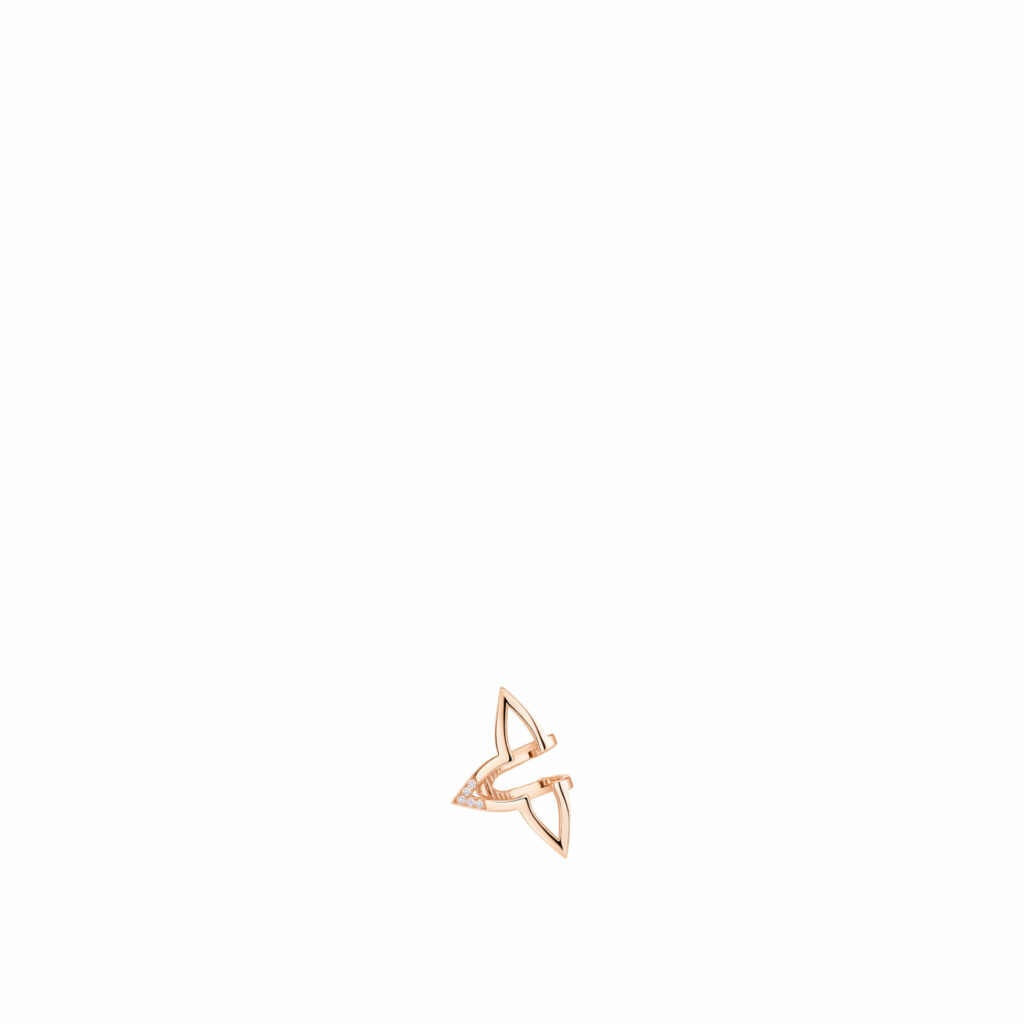 The earcuff is available in either pink or white gold, with varying levels of diamond pavé and can be worn alone or styled with other pieces for a curated ear.
An edgy overlap hoop is one of the highlights of the collection.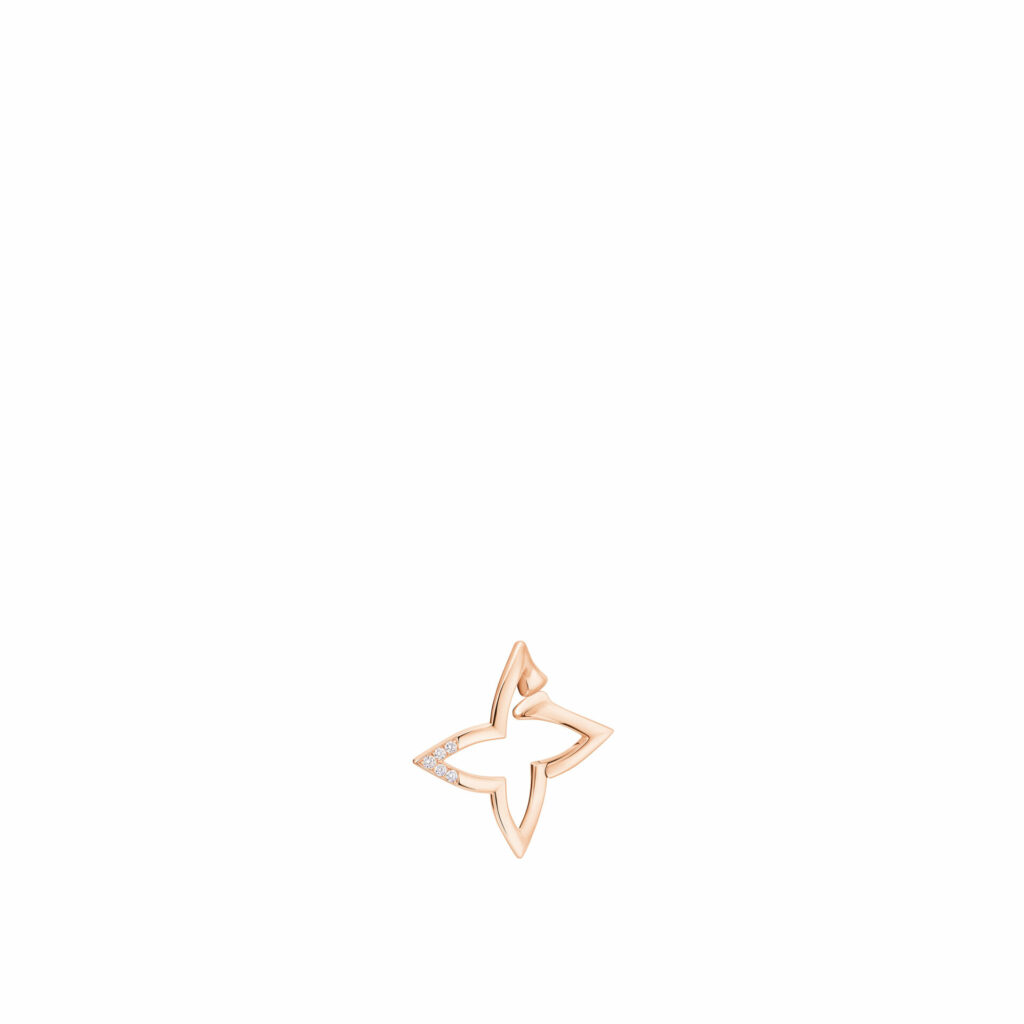 The single-piece earring is notably wearable and comfortable, thanks to a simple mechanism which attaches the piece to the ear.
Necklaces
Repetition and layering are also themes when it comes to the pendants.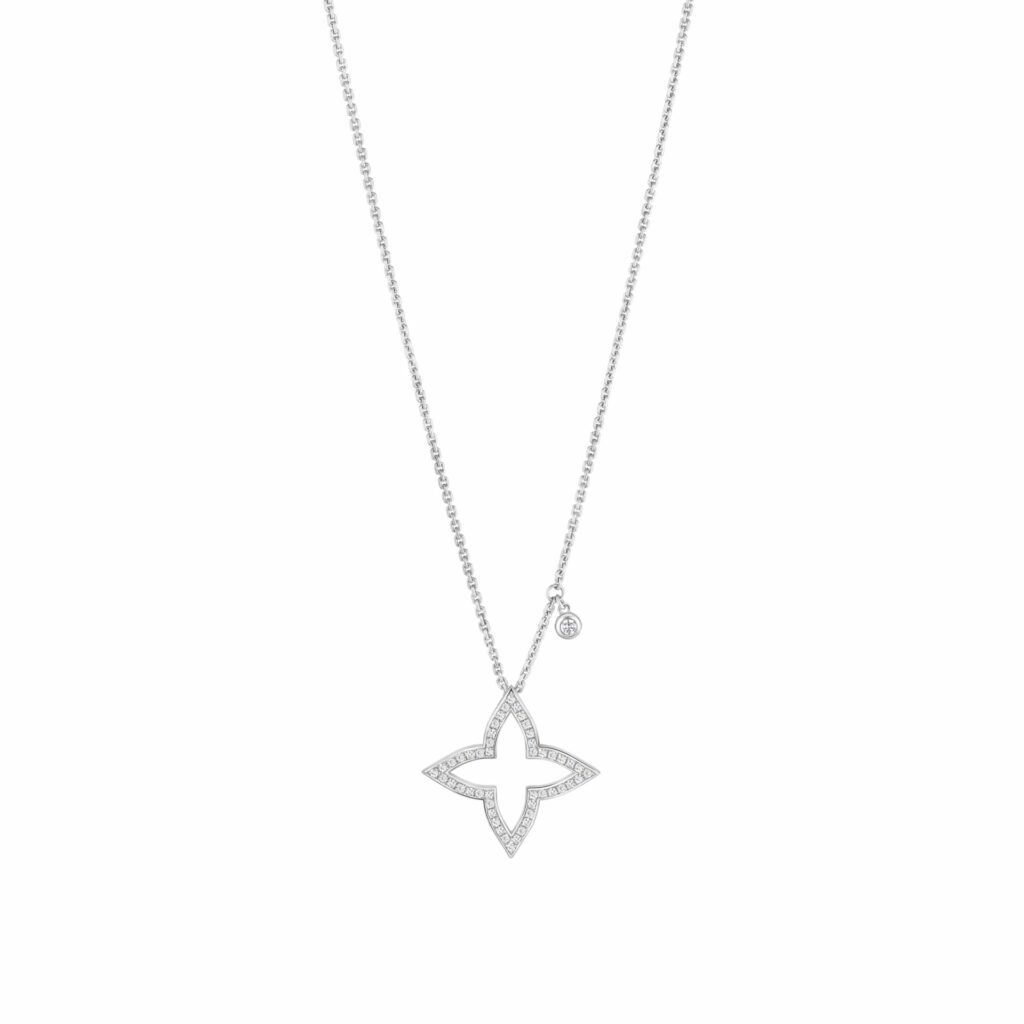 A petite, charm-like round brilliant diamond dangles from a chain, which is fully adjustable for different lengths, as either pink or white gold finishes offer further styling options and added textures.
White gold pieces will be available from October 2023.
Source : ProfessionalJeweller