Dior is one of the biggest names in all the fashion world. While Christian Dior was initially offered the role of designing for Phillipe et Gaston in Paris in 1946, he refused to design for someone else and instead decided to start a brand under his own name. That tenacity and belief in himself paid off for him as his brand became one of the most recognizable in the entire fashion world. Included in those recognizable products is the Dior bag.
On the other side of fashion is function. Mystery Ranch has led the way in providing backpacks for the men on the front lines of the battlefield, forest fires, or exploration. The company has had one focus since its inception: minimize the burden on your back so you can retain more power, more strength, and of course, more stamina. Whether a soldier, first responder, or explorer, its packs are designed to be as tough as you are.
This summer, these two innovators of their fields are combining their focus to bring us a new line of bags that have Mystery Ranch's function with Dior's stylish fashion. Using the highest quality Cordura fabrics, these bags are primed to be the most versatile and luxurious bags in anyone's collection. Here are some of the highlights of their 2023 Summer collaboration.
Mystery Ranch Saddle Bag
Modern men's fashion may not have you jumping on the back of a horse like Wyatt Earp in the late 1800s, but that doesn't mean you don't have a use for a good Dior saddle bag. Coming with a shoulder strap for superior comfort and a magnetic flap to conceal a zippered compartment for security, this saddle bag has been reimagined to take the place of your current hip bag and become your number-one travel companion.
Mystery Ranch Gallagator Backpack
Not all exploration is lost in the mountains of the Pacific Northwest, deep in the jungles of the Amazon or Congo, or playing Indiana Jones in the desert. Urban exploration calls for different gear and a different approach. With Dior known for big-city fashion, the Mystery Ranch backpack is perfectly designed to blur the lines between function and fashion in a way that makes it easy to traverse any city in the world. As an added bonus, it has included a hooded waterproof slip to keep you and your investment dry.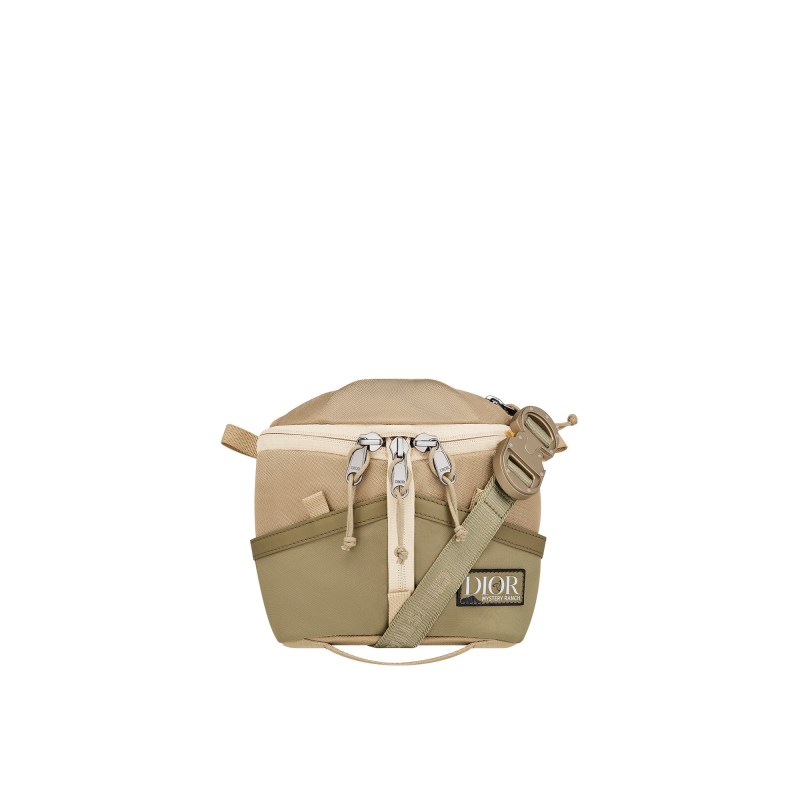 Mystery Ranch Belt Bag
Of course, not every man is ready to carry a saddlebag over their shoulder or a backpack on their back. Sometimes, all you need is a hip bag to carry your few essentials for the day. Mystery Ranch and Dior understood this by creating this belt bag, small enough to be portable and comfortable and large enough to carry everything you need.
"This collaboration is a testament to companies that care deeply about their crafts and the communities they serve," said Dana Gleason, founder of Mystery Ranch. "Working with companies like Dior is the ultimate recognition that we are doing what we set out to do: To design and build great packs and bags specific to the mission. The Dior collection is a thing of beauty. Mission accomplished."
We don't think there is anything to argue with those statements, as these beautiful and functional pieces are the pinnacle of men's accessories in 2023.
Source : TheManual