Like many Hong Kong stars, former TVB actor Oscar Leung, 44, had set his sights on China's showbiz scene, and as such has been spending most of his time in the Mainland.
Besides appearing in Chinese productions, including Youku drama In The Storm, Oscar has also ventured into live streaming, where he sells food such as steak, seafood, and fruits.
Live streaming isn't the only business the actor dabbles in. In 2019, Oscar, together with a friend, opened a luxury watch shop in Tsim Sha Tsui.
Being the boss of a watch shop, it's only expected that Oscar has the pick of the best timepieces. He recently showed off a new watch in his collection, attracting plenty of attention from netizens.
Oscar posted a picture of his new Rolex to social media, writing: "The Daytona meteorite dial. The moment it went out of production, I had to get it! It's worth recording this moment!"
Here's a closer look at his very expensive, very rare Rolex
The Rolex Daytona, which boasts a meteorite dial, is highly coveted among watch collectors. All models of the watch have been produced in low numbers, and each piece has its own unique motif, due to the rare Gibeon meteorite used to make its dial. Needless to say, the luxury timepiece costs a hefty sum.
Oscar's Rolex Daytona, in particular, is said to have retailed for around S$58K, though the value of it has now risen to S$118K. 
When he attended the opening ceremony for his watch shop, the actor was also spotted wearing a 18 carat gold Rolex Cosmograph Daytona, which is now valued at S$100K.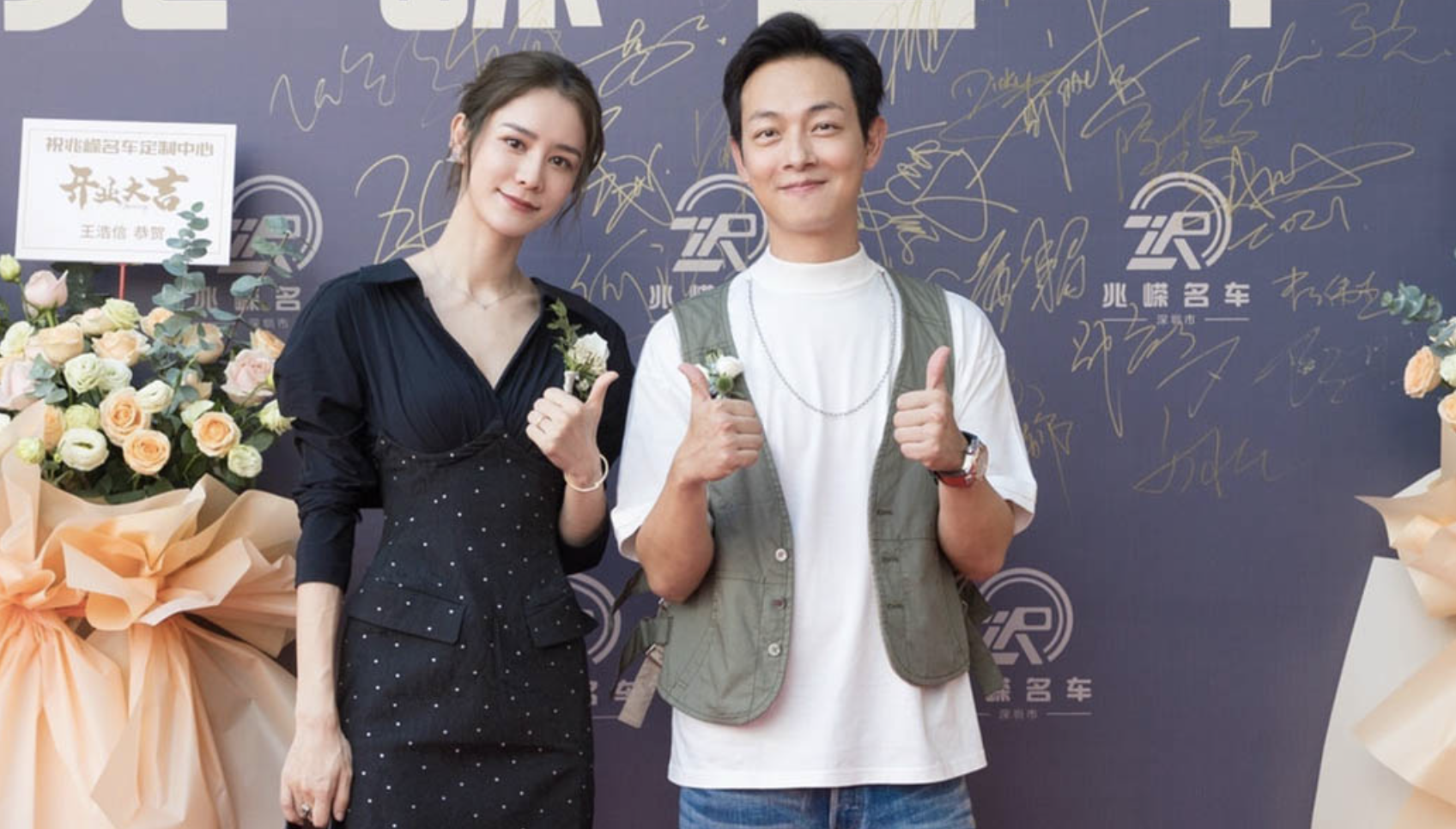 Oscar and Carina Zhang are co-owners of a car dealership
Besides the luxury watch business, Oscar also started a car dealership with Raymond Lam's wife, Chinese model Carina Zhang in 2021. The opening of the dealership was highly publicised, with many of the stars' celeb friends attending its launch.
If anything, Oscar's luxury watches are already proof of how well he is doing for himself.
With his booming businesses and the success he has achieved in his career in China, it doesn't come as a surprise that the actor is already enjoying the fruits of his work.
Earlier this year, Oscar took to his social media page to share the view from his seafront bungalow in Hong Kong, where he instantly became the envy of many.
Source : TodayOnline