From limited-edition skis created by artist Mark Grotjahn to Vista Alegre's first collection of home fragrances
1. LG Art Lab Announces Collaboration with Barry X Ball at Frieze L.A.
Last September, leading electronics brand LG launched LG Art Lab, an innovative virtual marketplace featuring non-fungible tokens (NFTs) created by some of the world's leading artists—all able to be safely bought and sold directly from LG devices. Now, the platform is once again collaborating with sculptor Barry X Ball on a series of NFTs and physical sculptures to be unveiled on February 16 at Frieze L.A. art fair. Inspired by the Brooklyn artist's interests in classic and modern sculpture, as well as Pope John Paul II, the works include a 24-karat gold-plated sculpture as well as four 39-second kinetic NFTs that feature a hypnotic series of morphing "hyper-Baroque" forms. "My goal from the beginning of the project was to establish a new standard for the visual arts," said Barry X Ball. "The resultant NFTs would not be possible without LG's flagship OLED technology, which enables me to create a fully immersive experience for art viewers, with rich, deep blacks and radiantly-intricate details." —Geoffrey Montes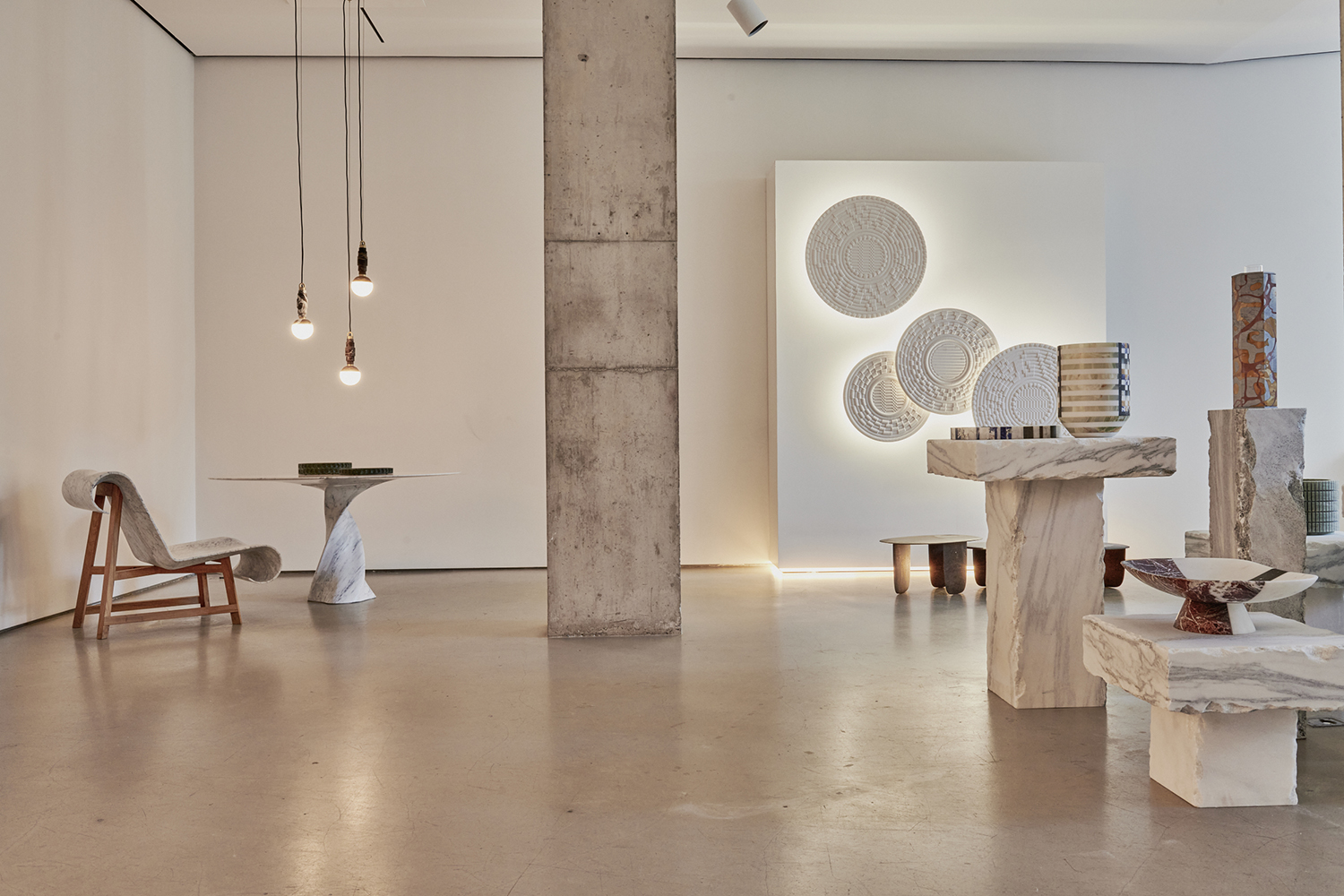 2. Artemest Galleria Opens New Exhibition Devoted to Marble
When Artemest opened its Manhattan flagship, a whimsical installation of vibrant mosaic mirrors by Bradley Theodore was carried across the Atlantic from its initial presentation at Salone del Mobile. Now, the Chelsea space has mounted a second installation of stunning Italian artisan design, this time concentrating on marble as a medium. "Marble is unrivaled when it comes to the many images it conjures, all equally strong and evocative: from the remains of the Roman empire to sleek modern architecture, from Michelangelo's David to the drama of the quarries," says Ippolita Rostagno, Artemest cofounder and creative director. "It is a material that speaks of the very history of Italy from the ground up and so we wanted to bring it to life in the context of contemporary design." On view through May, the exhibition, entitled "Marmo" (the Italian word for marble), features textural wall lamps by Sicily studio Lithea, a sculptural room divider comprised of seven various stones by Del Savio 1910, and monolithic tables by Lombardy, Italy furniture maker studiointervallo, among other evocative works. "Our mission is to keep the dialogue of past and present alive through the ingenuity of Italian artisans," says Rostagno, "and share their beautiful crafted objects that remind us that beauty has a place is our everyday lives." —Jill Sieracki
3. The Orchid Show Returns to the New York Botanical Garden
For The Orchid Show's 20th year, acclaimed Los Angeles landscape artist Lily Kwong has transformed New York Botanical Garden's Enid A. Haupt Conservatory into a personal meditative oasis twisting and turning with thousands of orchid species. Titled "The Orchid Show: Natural Heritage," Kwong, the first woman and person of color to be selected for this high honor, drew on her familial ties to Shanghai, China for inspiration by crafting stunning installations which evoke images of mountainous topographies as well as incorporating carefully curated music for a fully immersive experience. "As the first woman of color to step into the role as guest designer, it felt urgent to celebrate an Asian-centered perspective in the midst of this charged and precarious moment," Kwong says.
In order to pay proper homage, Kwong worked with NYBG's staff to ensure varieties of orchids native to Asian countries were present throughout the exhibition and helped each installation honor the flower's rich heritage and role in medicinal traditions. "This exhibition's design is my most autobiographical work to date," Kwong says. "The piece is meant to offer a bridge of cultural understanding across the valley between us and act as an invitation to celebrate the diverse lineages that make up our country." —Shelby Black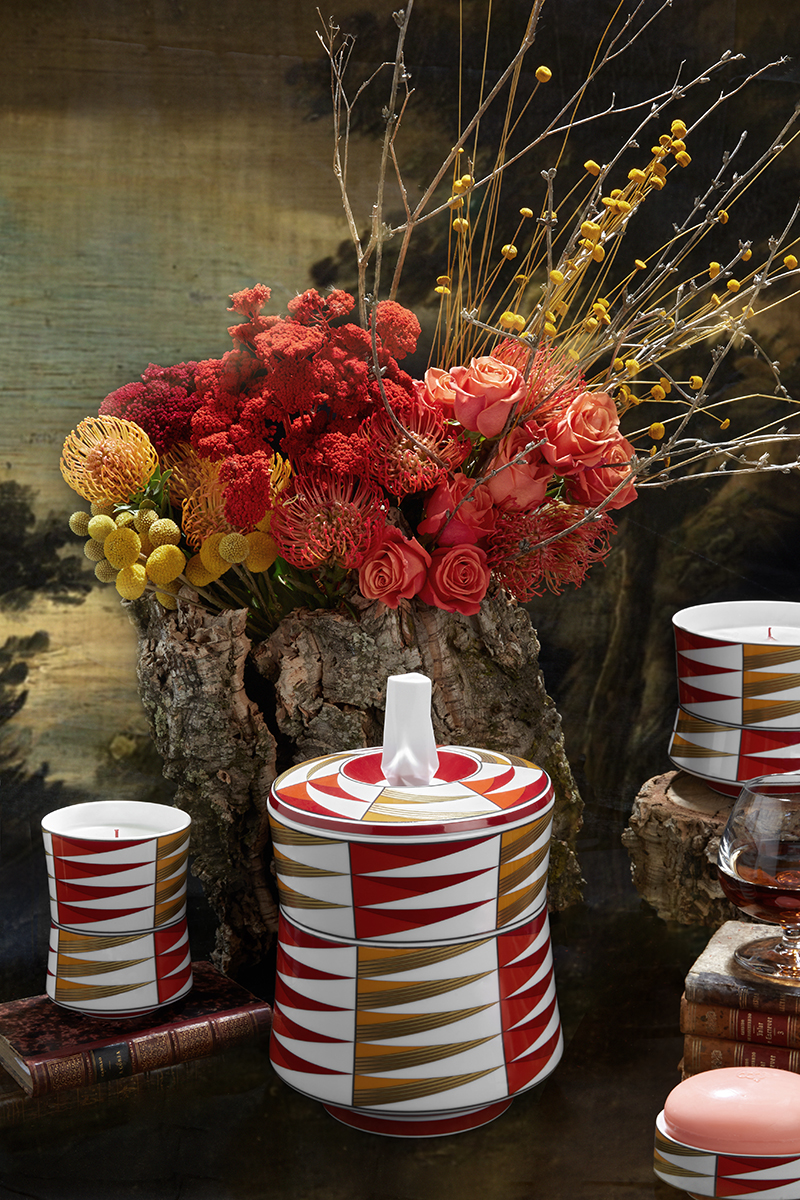 4. Vista Alegre Introduces First Collection of Home Fragrances
Since 1824, Vista Alegre has excelled at creating beautiful examples of porcelain china, collaborating with titans of design such as Marcel Wanders, Joana Vasconcelos, and Christian Lacroix, even crafting bespoke dinnerware for Her Majesty Queen Elizabeth II and displaying its artful examples at the New York Metropolitan Museum of Art and the Royal Palace of Milan. Now, the Portuguese brand has branched out beyond tableware and decorative objets to introduce its first array of home fragrances, available in three distinct aromas. Innocence combines fig, jasmine, white iris, and sandalwood while Pouvoir invigorates with a mix of cognac, amber, and vetiver root, and Mystère seduces with its blend of rose petals and lily of the valley. Each is presented in a beautiful porcelain vessel as captivating as the fragrance within. —J.S.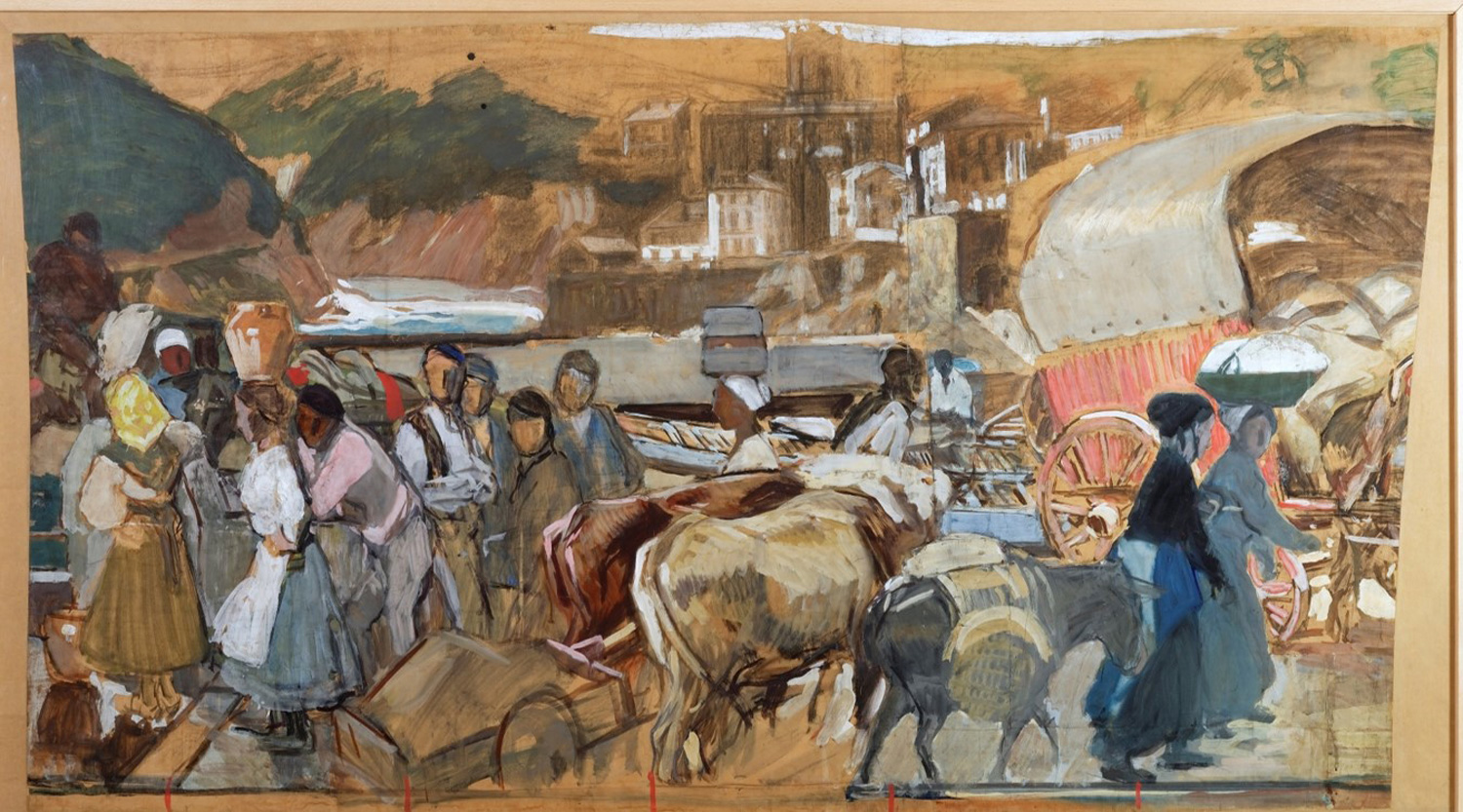 5. "Joaquín Sorolla's Gouaches for the Vision of Spain" Opens at the National Arts Club
Known for representing the people and landscape of his home country of Spain through impressive paintings, Valencian master Joaquín Sorolla y Bastida is being honored by The National Arts Club and Hispanic Society Museum on the occasion of the centennial year of his death. "A Masterpiece in the Making: Joaquín Sorolla's Gouaches for the Vision of Spain" showcases a selection of Sorolla's rarely-seen sketches and 14 monumental paintings dedicated to Spain. The first time the artworks are being exhibited in the United States, viewers will be immersed in the Spanish culture and history through Sorolla's expressive works. The exhibition will be open until April 26 at The National Arts Club's Grand Gallery. —Stefanie Li
6. Mark Grotjahn Launches Limited-Edition Art Skis in Aspen
Mark Grotjahn has traded in his trusty canvas for a set of fiber skis this month. In a collaboration between U.S. ski manufacturer DPS Skis and the celebrated artist, the new limited-edition run of 200 DPS 50 Kitchens #15 Skis feature an adapted drawing from Grotjahn's "50 Kitchens" collection. "I like being immersed deep into nature where I feel small and like a little tourist, just a little guy on a big, big globe. Nature doesn't care about me. Nature doesn't not care about me. I just get to be a little visitor," says Grotjahn of his passion for the mountains. "I love the feeling of contemplation and quiet when I tour ski. I feel so in the moment that everything else disappears and I feel invisible…And I have to say, this feeling exists in making paintings too. It just happens more consistently on the mountain." The artist has donated a pair of skis and the original drawing, #15, to be auctioned to benefit the Aspen Art Museum. Gagosian Gstaad, the artist's gallery, meanwhile, is exhibiting "Backcountry," a presentation of new abstract paintings inspired by his time ski-touring through Colorado. —Lucy Rees
Source : Galerie