Netflix's "The Romantics" explores the legacy of love in the Bollywood films of legendary Hindi director Yash Chopra. What made his epic romantic musicals so alluring?
"The course of true love never did run smooth," wrote William Shakespeare in the opening scene of "A Midsummer Night's Dream."
It may not be appropriate advice on Valentine's Day, but has served as a template for many a romantic film that has emerged from India's Bollywood film factory.
The epic romance films of the celebrated Hindi filmmaker and producer Yash Chopra (1932-2012) are a case in point. His 1995 classic "Dilwale Duhania Le Jayenge" (The Big-Hearted Will Take Away The Bride) remains the longest-running film in Indian cinema history — and sealed Bollywood superstar Shah Rukh Khan's reputation as King of Romance.
The award-winning director and his romance musicals is the subject of a new Netflix docuseries, "The Romantics," that premieres on the streaming service on Valentine's Day.
Featuring interviews with the who's who of Bollywood, the series explores Chopra's vision for expressing love on celluloid — from lavish outfits and heartfelt songs to alpine settings.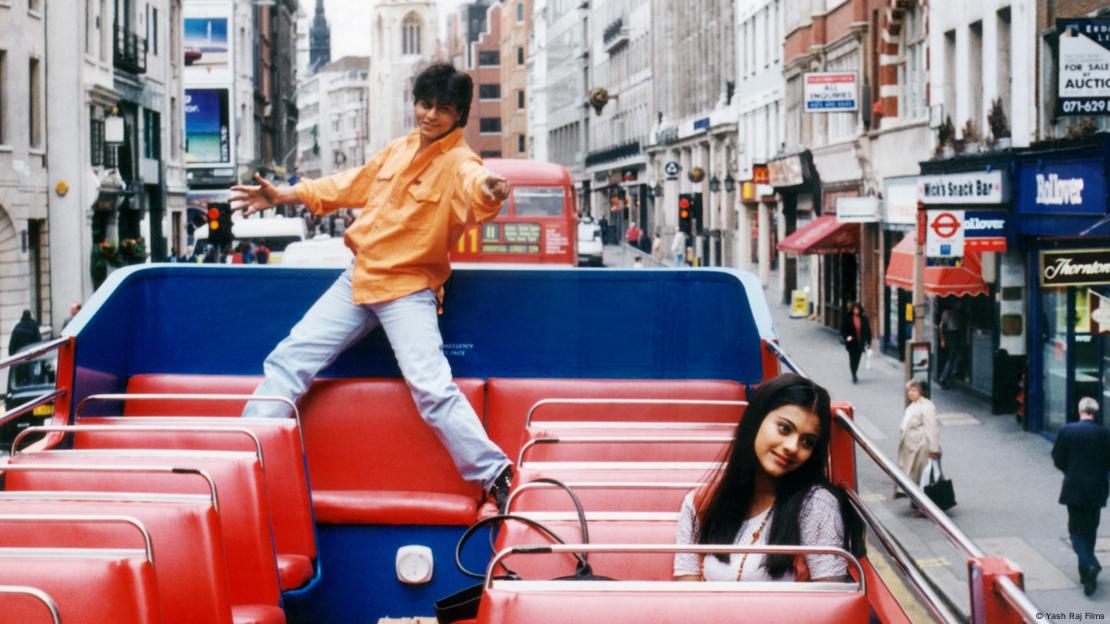 A masala of emotions
In the 1990s, Yash Chopra kept the romance blockbusters coming with 1997's "Dil Toh Pagal Hai," or "The heart is crazy."
The Hindi romantic drama revolved around members of a musical troupe in which two female dancers, Pooja and Nisha — played by actors Madhuri Dixit and Karisma Kapoor — are enmeshed in a love triangle with their choreographer Rahul.
With then up-and-coming Bollywood heartthrob, Shah Rukh Khan, playing Rahul, the film was packed with unsaid longings, heartbreak, confrontations, big reveals and a happy ending.
These romance tropes were not confined to Bollywood: Hollywood too was churning out the romantic melodramas and comedies, from Julia Roberts in Pretty Woman to James Cameron's Titanic and Richard Curtis' Love, Actually.
However, as a Bollywood love story, "Dil Toh Pagal Hai" was distinctive for the extensive song dance numbers, and over-the-top emoting.
Other Yash Chopra romance hallmarks included urbane and attractive protagonists, trendsetting fashion, stirring dialogue, and poetic song lyrics.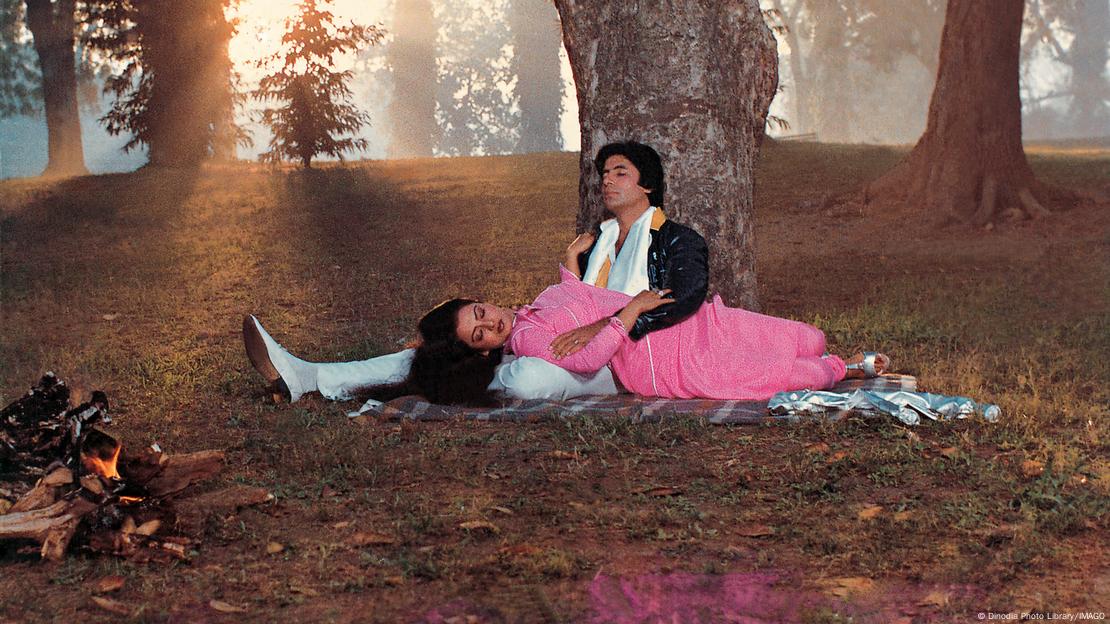 Self-empowered female leads
Besides his knack for tackling complicated love stories with sensitivity, Chopra's films were set apart by their heroine-centric storytelling. His leading ladies were often strong-willed, forward-thinking characters who sometimes loved unconventionally.
In "Dil Toh Pagal Hai," for example, Rahul apologizes tearfully to his best friend Nisha, whose love he cannot reciprocate. As Nisha eventually moves on and the two remain friends, Chopra protrays a healthy, and equal, adult relationship.
In 1981's "Silsila" ("Continuation"), starring Bollywood doyen Amitabh Bachchan together with his real-life wife Jaya and fellow actor Rekha, Chopra's story of an extra-marital affair avoided portraying Rekha's "other woman" as the stereotypical conniving vamp.
Meanwhile, in "Chandni" ("Moonlight") from 1989, the late actcress Sridevi played the free-spirited lead character who has to choose between two suitors — but is no pushover in making her ultimate decision.
A romantic trip to the alps
The filmmaker was known for favoring foreign locations for song and dance sequences, with Switzerland topping his list.
He first became smitten by the alpine country's landscape after honeymooning there himself in 1970, eventually returning to shoot several film sequences.
"At that time few of us had the disposable income to go to Switzerland and see these things. And so, we traveled vicariously through these films," Anupama Chopra, Indian journalist and film critic says in the Netflix documentary.
The Swiss returned his love by erecting a statue in 2016 to Chopra for boosting the country's popularity among Indian tourists via his films.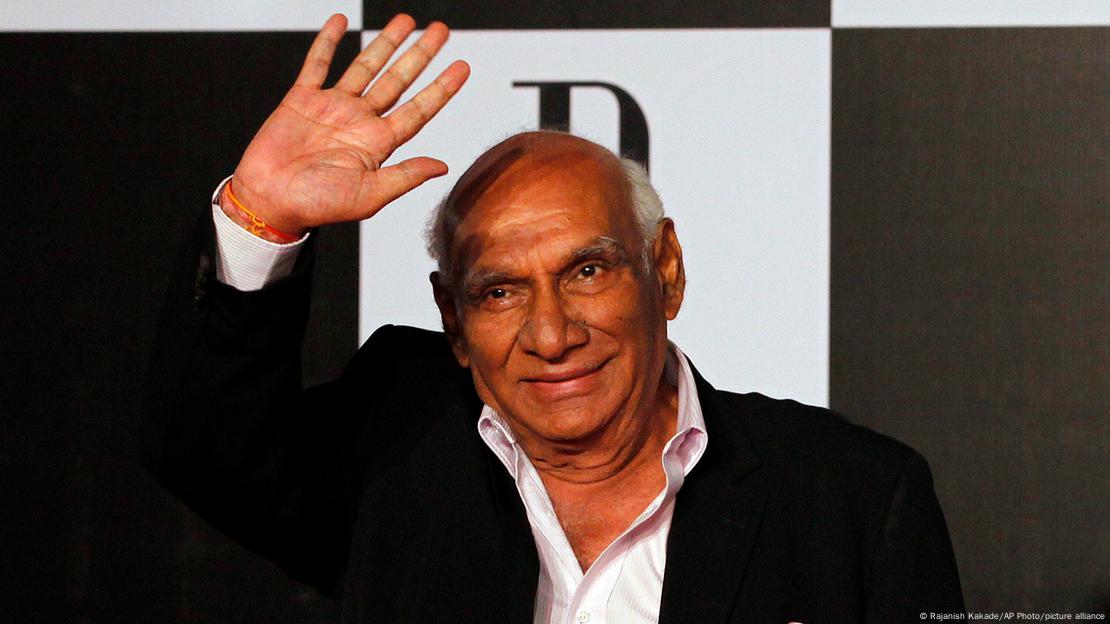 "There's a little bit of everything"
Chopra recalled in an interview how he responded to critics who preferred fight sequences over songs: "If you think a fight is a highlight, I feel a song is a highlight. It's a bigger highlight because a song remains with you after you go out of the theater." Even today, songs from Chopra's films make wedding celebration playlists.
Bollywood romances may not have universal appeal, but they have been steadily gaining non-Indian and non-Hindi speaking fans for how love is perceived and expressed in other ways.
Perhaps actor Abishek Bachchan best explains Bollywood's allure in the series: "Our movies are like our food, our thali (a platter of several different dishes). There's a little bit of everything in it. Every emotion and every style."
Netflix's "The Romantics" begins streaming on February 2023.
Source : Deutsche Welle